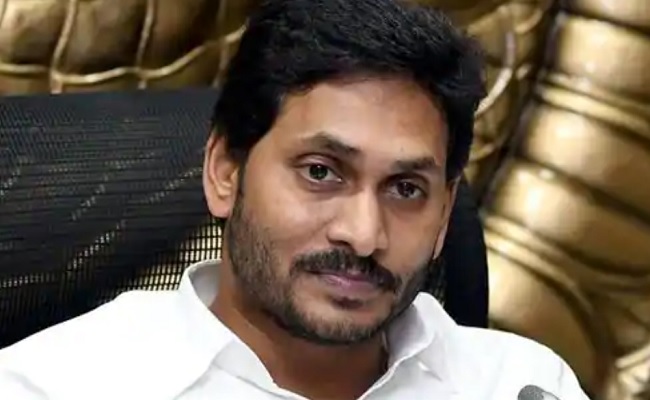 A good leader is not only the one who jumps into action whenever he sees a need. He has to think twice and should brainstorm to estimate the future problems. He needs to be prudent enough while taking any step.
YS Jagan Mohan Reddy is young and also known for his straightforwardness in taking decisions. He has all the abilities to defeat the opponents with his political acumen and focus on winning the hearts of the people.
His famous slogan during the elections was "Maata thappanu-madama tippanu". It is true that he has been standing by his slogan in the matter of welfare schemes. But when it comes to the general administration, he is missing to stand by that.
The first big blow was the withdrawal of the dissolution bill of the Legislative Council.
There was no big uproar when he withdrew the three-capital bill because he said that he will come up with some changes to it. So, we cannot say that he didn't stand by his word in this case.
But withdrawing the idea of dissolving Legislative Council is something that kept the YCP Government in a vulnerable position.
It proves shocking to know why YS Jagan Mohan Reddy couldn't think in 2019 that his party will have complete hold on the council within three years. He called for the dissolution idea not being able to see the majority of TDP members in the Council at that time. But it was clear back then that the Council would gain more than two thirds of majority by 2022. But still he took that extreme step.
Whatever it is, the bill was pending for approval at the Center. Despite trying many times neither Amit Shah nor anyone could fulfil the request of Jagan Mohan Reddy all these years.
Now after discovering the advantage his party can have now, with the pressure of his MLCs, Jagan Mohan Reddy withdrew the idea.
This resulted in an opinion that Jagan Mohan Reddy retreats sometimes. This made TDP leaders ridicule the wrong move of Jagan earlier. This has also given an impression that Center is not so cordial with Jagan Mohan Reddy to fulfil whatever he requests for. All these things kept the YCP government in a dim light.
Even the three-capital bill was moved to the Governor without the consent of the Legislative Council. This is a constitutional mistake which will be questioned further. But Jagan Mohan Reddy was hasty at that time and was in vengeance mode against TDP. That's the reason he didn't spend time doing a swot analysis of this step.
At least from now onwards, he should be careful in taking decisions in the interest of the image of his own party and his administration.
Kiran Sharma