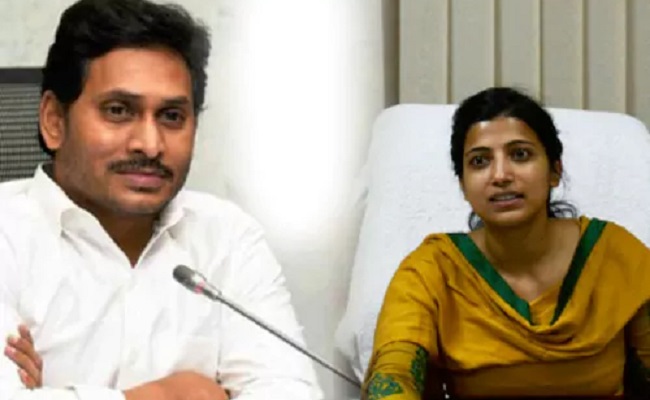 The pro-TDP media is cooking cock and bull stories around an IAS officer meeting AP CM in the Prime Minister's Office.
The media is going all out to spread fake gossip around this meeting as the IAS officer belongs to Telangana cadre and the CM is from AP.
The fact that the pro-TDP media should know is that IAS officer Amrapali is currently working in the Prime Minister's Office.
Chief Minister Jagan Mohan Reddy had gone to the PMO to meet Prime Minister Narendra Modi.
When a chief minister arrives at the PMO to meet the PM, is it not the responsibility of the officers in the PMO to receive the guests and guide them to the Prime Minister?
Amrapali might have worked in Telangana, but currently she is in the PMO.
Any illiterate person also understands the protocols and other issues connected with the dignitaries like the Prime Minister and the Chief Ministers.
The pro-TDP media, besides cooking up stories on Amrapali's meeting with Jagan Mohan Reddy, had also cooked stories around the Chief Minister meeting the Prime Minister.
They went to the extent of analyzing the inside stories through face reading of the CM and the MPs around him!
This sort of journalism and politics have taken the TDP to the lowest level ever in Andhra Pradesh. If they continue it, the TDP will never be able to rise as people are getting facts from social media.