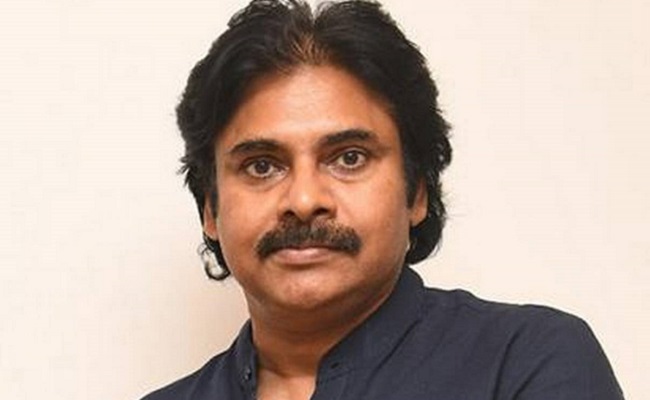 It's New Year all over the world and everybody expects to begin the day with new hopes and on a positive note.
One would hope that at least on the New Year day, political parties would refrain from indulging in slugfest.
But in Andhra Pradesh, the political parties have not spared their rivals at least on the first day of the New Year. Take the case of Jana Sena Party chief Pawan Kalyan.
He issued a statement to the media hoping that the New Year would bring new hopes, new aspirations, new challenges and new objectives.
He, however, took a dig at the Jagan Mohan Reddy government as well.
"While the people of the state have suffered immensely due to Coronavorus pandemic and natural disasters, they also faced several hardships due to the mental imbalance of the rulers," he said.
Pawan Kalyan hoped that at least in the New Year, the people of the Telugu states would overcome the turbulent times and lead a happy life.
YSR Congress party official spokesman and MLA Ambati Rambabu came down heavily on the opposition parties and their leaders.
"The outgoing 2021 year was an year of heartburn for the opposition parties – TDP, BJP, CPI, CPI (M), Jana Sena and Congress," he criticised.
He said these parties did not have the history of implementing the kind of welfare schemes being implemented by the Jagan Mohan Reddy government.
"Anywhere in the country, neither the Congress nor the BJP governments ever implemented these schemes," Ambati said.
The YSRC leader further criticised that for TDP and its president N Chandrababu Naidu, it was "Edupu Naama Samvatsavaram" (Year of cries); for BJP, it was an year of cheap liquor; for Jana Sena president Pawan Kalyan, it was a year of new package and new partner; and for Communists, it was a year of total collapse.
The TDP chief, however, was a little balanced in his New Year Day wishes. He asked the people to forget the bad experiences of the previous year and convert their experiences into stepping stones for a bright future.
"I sincerely wish the Telugu people reach new heights and achieve new successes in the New Year," he wished.