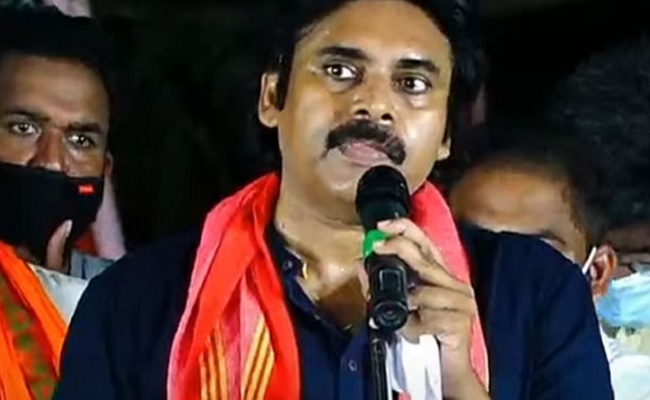 Jana Sena- BJP alliance has dug a deep hole for TDP's hopes in Tirupati By Elections.
It is known that the majority of Balija voters in Tirupathi have been on TDP's side, but this time they may be turning towards Janasena due to Pawan Kalyan's speech yesterday.
Pawan's futile attempt is to trouble the giant YSRCP but as a serendipity he is successful in giving a death blow to TDP.
YSRCP groups are happy with this scenario. Here are the further details of the story.
Pawan Kalyan has participated in a padayatra in Tirupati on the occasion of by-election on cards.
Before this, the Balijas in Chandragiri have warned the BJP that they would vote for NOTA if the Janasena candidate is not given the ticket. BJP got shocked with this and became alert.
On the other hand the Janasainics are not openly supporting BJP by heart. This was another tension for BJP.
Under these circumstances, Pawan Kalyan came to campaign and also made serious efforts to attract the voters of his community.
He said that the Balijas are being harassed in Tirupati and warned Jagan's government it should mend its ways.
"Balijas in Tirumala live as small vendors selling coconuts etc. They should not be harassed in any way. I am with them", Pawan said in his speech.
Keeping the truth aside, this emotional statement seems to be working. Sources say that Balija voters are behind Janasena-BJP now, but not TDP anymore.
This may be a small gain for Janasena-BJP but a big loss for TDP. YSRCP is enjoying the fun seeing the fight between two weak groups.