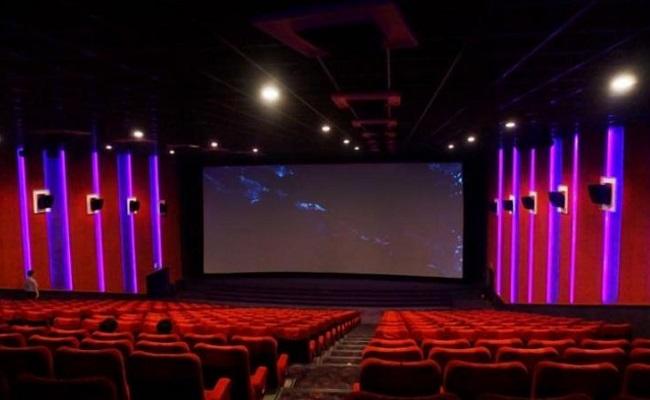 The way cinema theatre managements in Andhra Pradesh moved the high court on cinema ticket prices and got a favourable order from the single judge bench seems to have angered chief minister Y S Jagan Mohan Reddy.
Though Jagan challenged the single judge bench order suspending the controversial GO No. 35 reducing the ticket prices in theatres before a division bench, he has not taken kindly the attitude of the theatre managements questioning his government's authority.
Now, the Jagan government appears to have decided to take revenge against the theatres in a different way.
The authorities have brought to his notice that almost all the theatres have been selling drinking water, soft drinks and snacks at exorbitant rates.
According to them, each drinking water bottle which costs around Rs 20 in the market, is being sold at as high as Rs 40 and a soft drink bottle for Rs 60 to Rs 100.
Same is the case with snacks like chips, popcorn, biscuits and other food stuff, which are being sold at a very high rates.
It is learnt Jagan has instructed all the joint collectors to conduct inspections on theatres to check at what rates the theatres are selling drinks and snacks.
If any theatre is found selling cool drinks and snacks at higher rates, the joint collectors should book criminal cases against them, he ordered.
The chief minister also reportedly asked them to verify whether theatres are maintaining perfect sanitary conditions in their toilets and wash rooms, whether they have fool proof fire safety equipment, whether there are any drinking water facilities and whether they had proper parking facility.
"Hereafter, cases would be booked against the theatres which do not maintain any of these facilities," sources added.