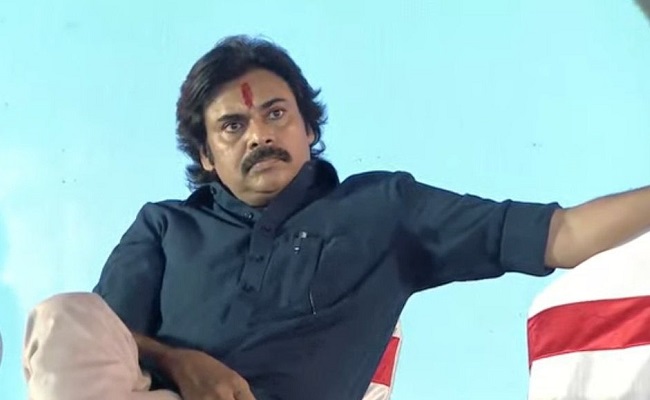 Be it JDS in Karnataka, BSP in Uttar Pradesh, MDMK in Tamil Nadu or any other party in any other state works towards its own development. The concerned parties always ask the voters to 'vote only for themselves'.
But surprisingly Pawan Kalyan is the only leader who works towards making N Chandrababu Naidu, the Chief Minister. This is the heights of slavery. He is not getting the point that he is making all his followers big fools by steering the wheel of his party out of track.
Common sense says that TDP is too weak to stand at this point. BJP is waiting to occupy the place if YCP uproots TDP completely. At this moment any sane leader standing in the shoes of Pawan Kalyan would work towards closing the chapter of TDP to replace with his own party.
Surprisingly the half brained Pawan Kalyan is sailing in the sinking ship. Moreover, he is not a strong political force to rescue Chandrababu Naidu and put him on the throne again. He himself couldn't win even as an MLA in his entire political career till now.
It is really a big joke to see a man who never sat in the Assembly but does time-pass as a part time politician is giving buildup as if he can change the fate of Chandrababu Naidu by giving him the power back.
It's really a pity seeing the plight of Janasainiks. They are there to vote for Pawan Kalyan but not for Chandrababu. Pawan Kalyan always seems to be in an illusion that whoever comes to his public meetings and shouts slogans are the entire voters in the state of AP. The fact is there are millions of voters who are laughing at the antics of political nincompoop Pawan Kalyan.
Duddilla Dhananjay