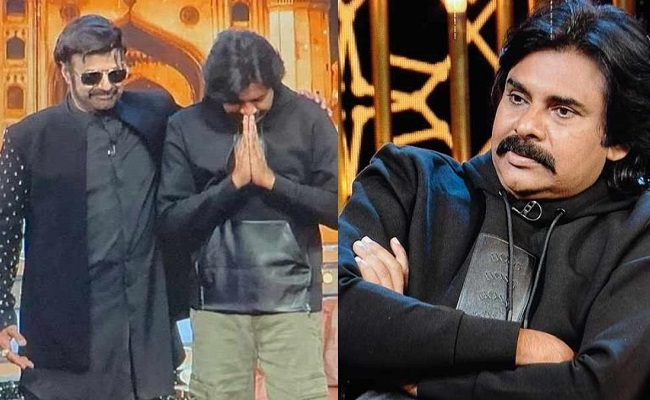 Many have been awaiting the 'Unstoppable' chitchat of Balakrishna and Pawan Kalyan. There are many high expectations on this.
Finally the teaser of this most awaited episode has come out, but that failed to set any expectations.
Earlier to this, a teaser was released for Prabhas' episode and the expectations rose above the clouds to the degree of getting the server crashed. But the Pawan-Balayya episode failed to create such expectations.
Coming to the content the same clips of curtain raiser are repeated here. The teaser is in the standards below to that of those being edited in many youtube channels.
In a routine manner Balakrishna asks Pawan to call him 'Bala'.
Pawan Kalyan calls his vadina (Chiranjeevi's wife), recalls the past and says that he wouldn't do any more movies further.
These two bits are quite routine. After this, another insipid routine question is about the good qualities to be learned from Chiranjeevi.
The only question that is entertaining in the entire teaser is about why the love of fans is not getting converted into votes in AP. Balakrishna asking this is interesting and we have to see what Pawan answers.
Except this, the rest of the stuff is just junk.