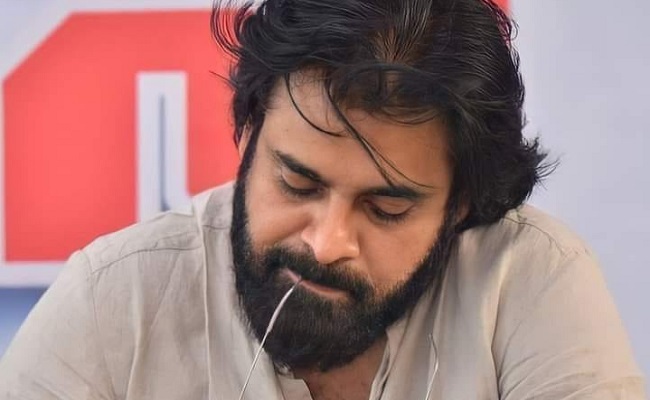 Pawan Kalyan has seen many birthdays of his elder brother Nagababu all these years. He might have wished him either in person or on the phone. But for the first time he released a press note on his Janasena letterhead and tweeted the same. Why is this?
It can be understood in this way. Nagababu is known only as a character artiste in films and the anchor of Jabardasth TV show. Other than that he is known as a brother of two big stars and the father of a young hero.
Nagababu is now part of Janasena who is making his dignified presence on dais as an elderly man. To add some respect to his image, Pawan Kalyan might have thought to say some big things about him. He might have thought in different ways but found none. So, finally he decided to extend his pseudo scholarly image to him.
It is known that Pawan Kalyan boasts that he has read more than 1 lakh books so far. He is too innocent to claim that as no human being can ever complete reading those many books in his lifetime. As a continuation, Pawan introduced Nagababu to the world as he is the one who introduced those books and authors to him. This is the sudden image makeover attempt by Pawan Kalyan.
But the irony is that Nagababu never behaves like a weall learned man. Pawan revealed that he is an advocate but he has never shown his legal knowledge in any of his interviews or public speeches like that of Undavallu Arun Kumar. Pawan Kalyan also went all the way to Undavalli Arun Kumar to learn some things in the guise of the Fact Finding Committee but didn't mention anything about Nagababu those days.
The funniest part of the long birthday wish is mentioning about his habit of drinking lemon and honey water. Everybody does that and what is so special in that?
Keeping this aside, Pawan Kalyan might have completed his Intermediate had he opted for History, Philosophy and Telugu Literature which prove to be his favorite subjects looking at the books he mentioned in his press note. He said that he studied MPS, MEC and CEC on different occasions, but he never spoke a single thing related to those subjects so far.
Pawan Kalyan projects too much about himself which he is not and the same he is applying to his brother as well.
Raghuram Daita