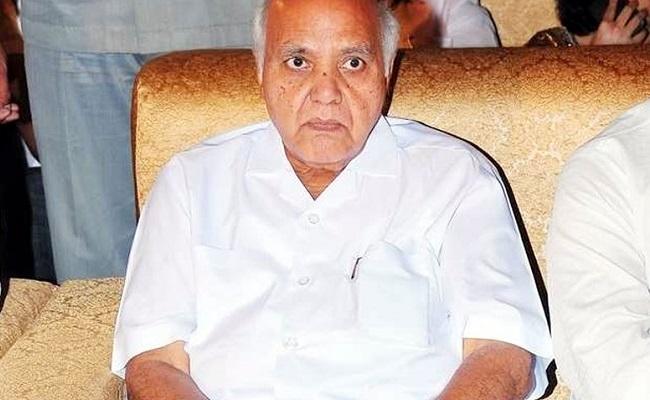 The role of opposition parties in the democratic system is very crucial. Their duty is to point out the mistakes being done by the government and expose them to the public with evidences. They need to act like watchdogs of the public money. They need to be serious critics of the government rule.
But the situation has changed. The opposition party is limiting itself to the personal abuses and carrying on movements in the interest of a particular coup or community.
In the last few days Chief Minister YS Jagan Mohan Reddy has been exposing the misdeeds of Chandrababu's government between 2014-18 in the matters of Amaravathi, Polavaram project etc. To this, no TDP leader is giving answers efficiently. Chandrababu is also silent on this. But Eenadu is playing the role of TDP's defense and writing long articles against YSRCP.
Here the irony is Eenadu itself is burying the importance of Chandrababu Naidu in particular and the opposition party on a whole.
What's the use of writing articles in Eenadu in the place of the TDP leaders and Chandrababu Naidu giving answers openly? How can the people connect to this Jagan-Eenadu war?
All these years the YSRCP leaders like Kodali Nani, Perni Nani, Roja and Ambati Rambabu have been rising their voices in giving counters and explanations to the TDP's allegations on behalf of Jagan Mohan Reddy. Would it have been sufficient if all these leaders had been silent and the counter articles appeared only in Sakshi daily?
Somehow, it appears that Eenadu is burying CBN's importance with this writings and Chandrababu is killing his own party with his silence. Not only now, but even earlier, the TDP allied media has created some artificial hype with cock and bull stories that TDP and BJP are getting united.
Gone are those days when people get carried away by media and vote. People connect only to the leaders and their speech.
Naidu needs to find ways to take the party close to the hearts of the people by individualistic fight. People should understand that Chandrababu is fighting hard with Jagan Mohan Reddy. Otherwise, the voters may keep TDP permanently in past tense.
Usha Chowdhary