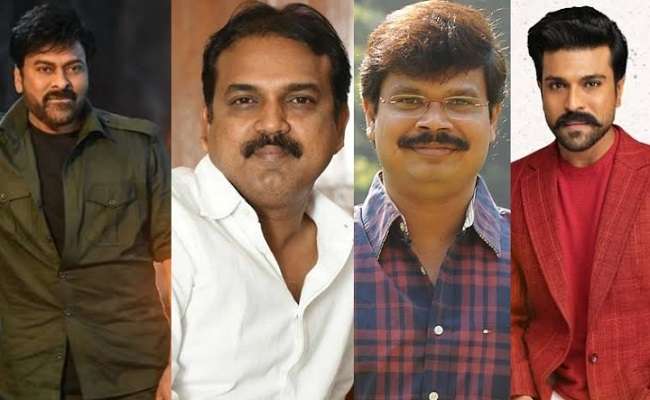 Social media is circulating a suspicion that the Kamma directors are conspiring to spoil the career of Kapu heroes.
As an evidence they show that Ram Charan's 'Vinaya Vidheya Rama' directed by Boyapati was a disaster and 'Acharya' by Koratala Shiva is also a let down.
Adding to this, another post says that NTR who is about to work with Koratala is behind the conspiracy of killing 'Acharya'.
But who will buy this third grade and mindless conspiracy theory?
In the first place, the above mentioned directors are not suicide bombers to kill their own films and career just to spoil the career of an other caste hero.
Basic common sense says that no director or hero works on caste equations. Here things move only on money and passion. Moreover the result of any film falls on the subsequent films of the directors and heroes.
Similarly any hero would like to work with a director who scores a blockbuster because, that helps in selling his film at higher prices on perception and track record basis. So, NTR conspiring to kill Koratala's 'Acharya' as he is in line to work with him is an insipid and stupid rumor.
This Kamma- Kapu equations work only in politics unfortunately but not in film industry.
This is a context to say that many understand the differences between Chiranjeevi and Mohan Babu as caste driven. But that is not the issue. It's just the outcome of some personal comparisons.
For that matter, Mohan Babu, a Kamma was very close to Dasari Narayana Rao, a Kapu. The former always regarded the latter as his guru.
Entire film industry follows only one religion and one caste- the religion of passion and the caste of money.
Samyukta Dantuluri