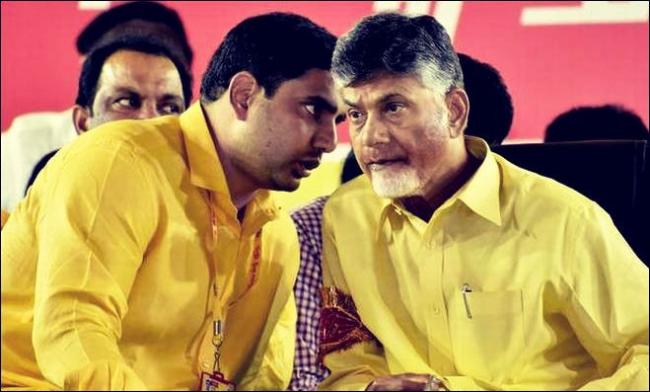 The most neglected person in the entire TDP is Lokesh Naidu. Nobody including his father Chandrababu seems to have confidence in him.
The cadre doesn't like to sail under the leadership of Lokesh. Many times the party workers shouted the name of Jr NTR to bring in as the successor, but not Lokesh.
The latest Kurnool tour of Chandrababu Naidu made these feelings true.
He said that it is the last chance for the people to reelect TDP to power. To this Lokesh Naidu fired on Chandrababu Naidu for totally ignoring him, as per the inside news.
Inside news says that Lokesh questioned CBN "didn't we come to power in 10 years after losing in 2004? why use the phrase ' 'last chance'? moreover I'm still there at the party ".
Lokesh is totally upset with his father's speech implying that it is the end of TDP if the party loses in 2024.
Chandrababu tried to play an emotional game but it boomeranged. In the process of projecting himself as the savior of the state, he has thrown away the political image of his son.
TDP groups are saying that CBN himself is killing the vigor in Lokesh with his self centric statements.