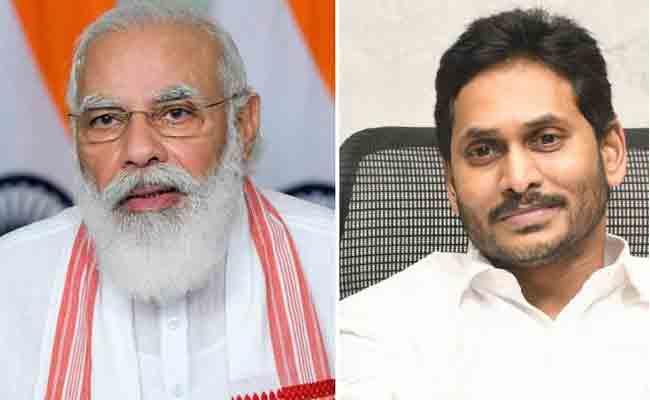 Is Bharatiya Janata Party looking for dumping Jana Sena and join hands with the YSR Congress party in the next general elections?
The answer is yes, according to a section of media. This section is of the firm view that the BJP is making a desperate attempt to forge an alliance with the YSR Congress party, after realising that it might not get the absolute majority in the next parliamentary elections on its own.
It might not get more than five to six Lok Sabha seats in Telangana, while it is going to lose substantial number of seats in Karnataka. In the north, too, the BJP is expected to fall short of its expectations.
The BJP definitely needs new partners by the next elections and there is no better partner than YSR Congress party, which already has 22 MPs in Lok Sabha and its strength is likely remain more or less same in the next elections.
But how to appease Jagan and his party? Jagan has already made it clear to the BJP that unless the Centre grants special category status to AP, his party would not be part of the NDA government. That is why, it has been spurning the offers of Modi for joining the NDA government.
Now, there are reports that the Centre is likely to consider the demand for special category status. This is aimed at attracting the Jagan's party into the NDA fold and its plan might work out it the demand is conceded.
If the BJP joins hands with the YSRC, it will have to break its alliance with the Jana Sena. For that, it has an excuse: that Jana Sena is clandestinely working hand in glove with the TDP; so, the BJP will dump the alliance in protest.
"The reason for Jagan getting a makeover of a Hindu chief minister in the recent past is also to get closer to the BJP," sources added.