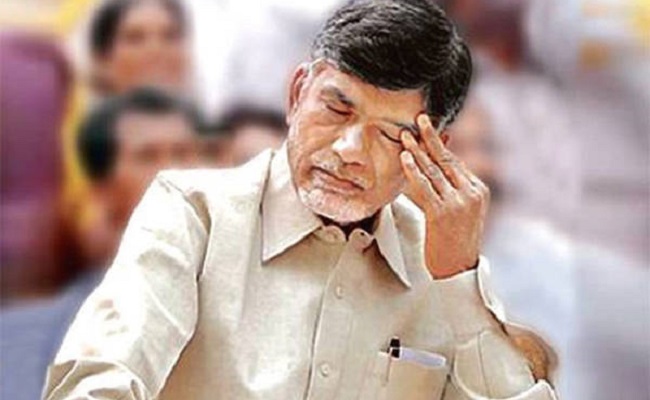 Chandrababu Naidu was hailed by his yellow brigade as the reincarnation of Chanakya for quite a long time. He was lauded for his unbeatable political expertise and shrewd moves.
These impressions were created by the yellow media. Naidu has never won on his own mettle at least once in his career and that is a historical fact. He always relied on tie ups or backstabs.
The reality of Naidu's stuff in his mind is getting exposed now. It has been 15 months that Naidu has become the opposition leader of the state of Andhra Pradesh.
Unlike before he had no support from any party in the nation. He is all alone. Some of his own partymen have also become a pain for him. The real strength is known only in such a situation.
He couldn't pick one right point to politicise in his favor. He has picked up all silly and nonsensical aspects or else attempted to create something nasty like telephone tapping.
He couldn't pick one right thing that goes in resonance with the public emotions.
Even the Amaravathi issue is serious only for those who have properties in that place but not for everyone.
His caste cards like gluing BC color to Atcham Naidu's arrest, SC color to Dr Sudhakar's case etc couldn't touch the hearts of the people.
To an extent BJP is far ahead of Naidu in this matter. They have taken the Antarvedi issue at least to play the religious card. Though the AP government has been taking necessary action, the idea of BJP to politicise on this can be understood.
Naidu is failing to use basic common sense these days. I am in a shock to discover that he is actually so dumb and all these decades I have believed in whatever the yellow media wrote.
With this kind of performance being in the opposition, within no time BJP will camouflage TDP in AP. The party is already in the 'once upon a time' category in Telangana. Now, the end of days seem to be nearing in AP also.
Written By Usha Chowdary