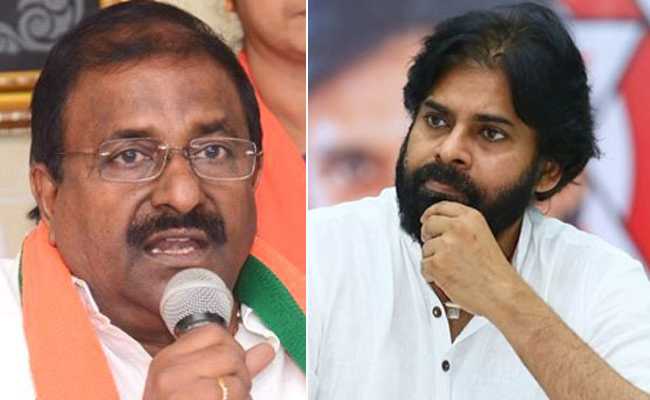 For strange reasons, Jana Sena chief Pawan Kalyan wants his ally, the BJP, to replace its AP unit president Somu Veerraju, before the 2024 general elections.
No one knows what made the two leaders to part aside, but the fact is that they have not seeing eye to eye for many months.
Though allies, they are not having common and combined programmes. They are not even in consultations for joint action.
The alliance doesn't work now between the two parties in the Atmakuru Assembly by-election in Nellore district.
It is not known whether the BJP leaders have consulted Pawan Kalyan while announcing their candidate for the by-election.
But it was clear that Pawan Kalyan announced that his party would not be part of the by-election and would not campaign for the BJP.
When Pawan Kalyan said that he would convince the BJP national leadership for alliance with the TDP, the local BJP leaders took strong exceptions though did not make open statements.
All these differences show that all is not well between Somu Veerraju and Pawan Kalyan.
There is a talk that Pawan Kalyan, who claims to be having better relations with the BJP national leadership, is lobbying for replacement to Somu Veerraju.
If Veerraju is replaced before the 2024 elections, it is because of the influence that Pawan Kalyan could make in the BJP national leadership.