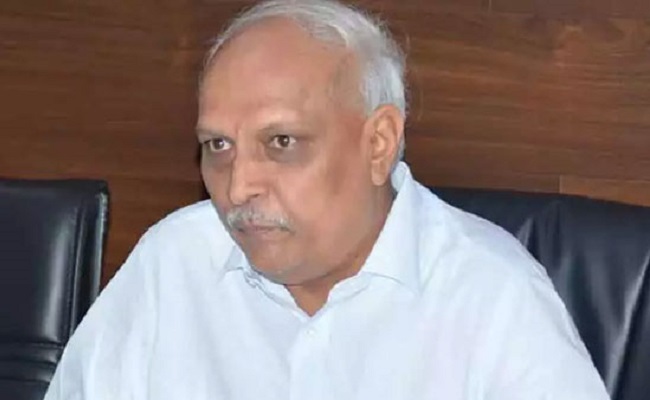 The Y S Jagan Mohan Reddy government's strategy of generating capital sentiment for Visakhapatnam by organising Uttarandhra Garjana rally might have evoked huge response, but a similar rally for the high court in Kurnool has failed to generate much enthusiasm in the people.
YSR Congress party leaders, who held Rayalaseema Garjana in Kurnool on Monday, themselves are admitting that there was not much response to the rally despite the best efforts by the local leaders to mobilise the crowds.
The reason is simple: having a high court at Kurnool will not have much impact on the people's lives as it will not generate any economic activity, unlike the executive capital.
"Except having the satisfaction of having a Constitutional body in their place, it will not result in any employment generation or any major infrastructure development," a YSRC leader said.
Former chief secretary of Andhra Pradesh and Bharatiya Janata Party leader IYR Krishna Rao went a step further said there would have been some meaning had the YSRC leaders held the Rayalaseema Garjana demanding that the state government should have the right to decide where to locate the executive capital and judicial capital.
"But it is ridiculous that the ruling party itself resorts to agitation demanding high court at Kurnool. It cannot be decided unilaterally. It has to be approved by the state high court and the Supreme Court. The Jagan government has to convince both these courts," he said.
IYR said garjanas or rasta rokos would not get the high court to Kurnool.
"Jagan has to take it up with the Supreme Court and shift the high court here, but not through organising protests," the former chief secretary said.