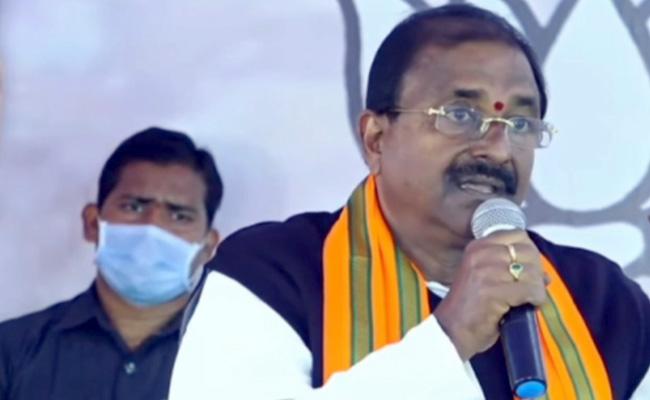 Bharatiya Janata Party leadership has made up its mind firmly – that the party would not have any alliance with the Telugu Desam Party in the next assembly elections. This was made clear by party Andhra unit president Somu Veerraju on Thursday.
"There is no question of having any alliance with the TDP in the next assembly elections. For that matter, it will not have any understanding even with the YSR Congress party also. Both are family-oriented parties and under any circumstances, the BJP will not sail with them," Veerraju said.
He said if at all there is any alliance with any other party, it will only be Jana Sena Party, led by power star Pawan Kalyan, provided it has the backing of the people. Thereby, Veerraju indicated that it would go it alone in the next assembly elections in Andhra Pradesh.
The BJP leadership has decided to give up its tentativeness with regard to alliances, because the ambiguity in this regard has been causing confusion among the party cadre and also the people.
After the recent developments, especially following Pawan Kalyan's announcement that he might go with the TDP if there is a respectable seat sharing agreement, the BJP leadership has been in a state of dilemma.
Though the party leaders have been saying that they still have an alliance with the Jana Sena, there is no reciprocation from Pawan Kalyan, who has stuck to his stand that he wouldn't allow any split in the anti-incumbency vote in the state.
Under these circumstances, the BJP leadership seems to have thought of putting an end to this ambiguity. So, they have made it clear that if there is an alliance it will only be with Jana Sena and there is no question of allowing the TDP into it.
Now, it will be interesting to see what decision Pawan Kalyan will take.