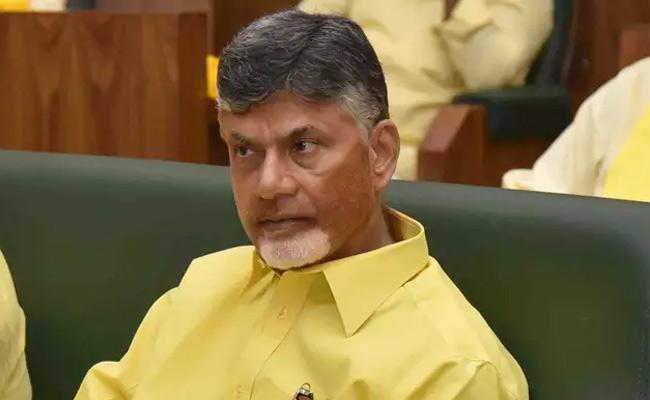 That the Telugu Desam Party headed by former Andhra Pradesh chief minister N Chandrababu Naidu has been desperately trying to cosy up with Bharatiya Janata Party in general and Prime Minister Narendra Modi in particular has once again been proved true.
The party on Wednesday officially decided to extend support to BJP's official candidate for Vice Presidential elections Jagdeep Dhankar, just three days before the polling, to be held on August 6.
The party MPs – Galla Jayadev, Kesineni Nani, K Rammohan Naidu and Kanakamedala Ravindra Kumar – met Dhankar at the residence of Union minister Prahland Joshi and extended their support to him.
Interestingly, even Amit Shah was present at Joshi's house and the TDP MPs had a hearty chat with him, too, told him about their decision to support Dhankar.
One wonders whether the four MPs had taken the consent of party president N Chandrababu Naidu, as there were speculations in a section of media that the TDP might en masse defect to the BJP.
But since the four MPs had extended the support on behalf of the TDP, it is presumed that Naidu must have taken the decision.
Secondly, the photographs of the MPs meeting Dhankar were released to the media by the TDP office.
Interestingly, neither Dhankar nor the BJP sought the support of the TDP in the Vice-Presidential elections, as was the case with the Presidential elections.
Yet, the TDP chose to extend unsolicited support to the BJP candidates, obviously with an intention to get back into the saffron fold.
While extending support to Bharatiya Janata Party's presidential candidate Droupadi Murmu, the TDP chief gave the excuse that she was the first Dalit tribal woman to be elected as the President of India and supporting her would be part of the TDP's social justice agenda.
But for Dhankar, there is no excuse. He is an out and out BJP leader and he belongs to an upper caste.
So, it is pretty evident that the TDP wants to appease the BJP and get back into the NDA fold.