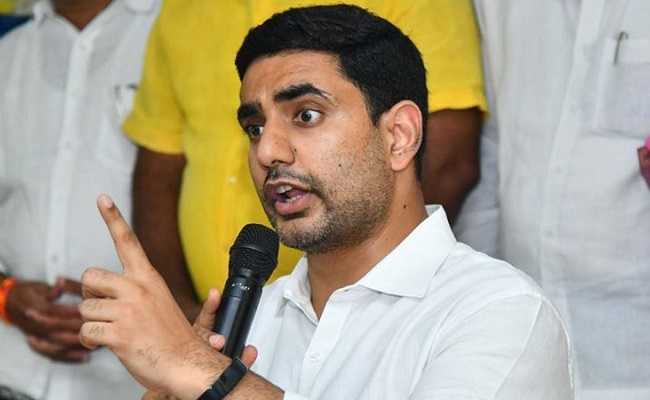 Former minister and TDP general secretary Nara Lokesh is turning a bit sarcastic these days. Besides giving some punches, he is also cracking jokes and throwing challenges.
He speaks more about Y S Jagan Mohan Reddy and his government unlike his father, who speaks about national politics. Of course, Naidu is also silent on national politics after his crushing defeat in the 2019 general elections.
Coming back to Lokesh, he calls himself a tough man and would give back everything that Jagan gives him.
It must be some journalist who scripts his speeches and drafts his statements going by the way they are presented.
Several journalists are working with some political party or the other. Senior politicians are hiring journalists these days.
However, it all depends on how best the party uses the services of journalists, which helps them grow.
Quite interestingly, Lokesh seems to be growing big making the best use of the support from the journalists that he is hiring.
A politician will have greater opportunity to grow only in opposition and that is what is helping Lokesh to groom himself.
People who have seen him five years down the lane of which three years he was in power, will certainly notice the changed Lokesh these days.
He delivers hard-hitting comments, cracks jokes and makes people laugh at times. In all, he is emerging as a potential leader.
But what he and his script writers are missing is people do not like hate speeches. Criticism is not hatred and being in opposition is not to hate those in power.
Well, this thin line is missing and it is time they realize it. The earlier they realize, the better it would be for them or else it would be a blessing in disguise for his rivals.