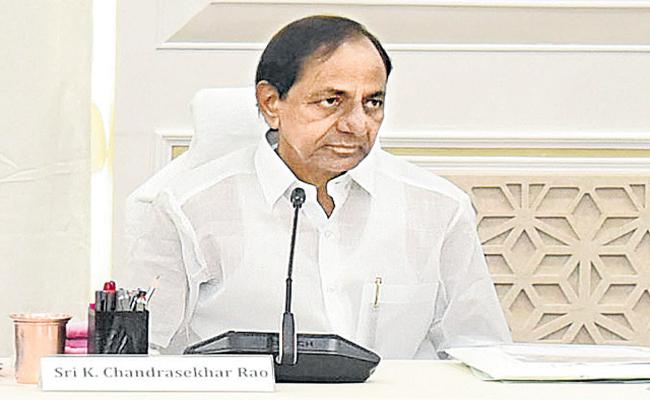 The Telangana State Cabinet meeting, chaired by Chief Minister K Chandrashekar Rao on Thursday, has decided to completely abolish GO 111.
The GO 111 was introduced by the previous TDP government, headed by then Chief Minister N. Chandrababu Naidu in 1996, with the aim of conserving water resources and preventing pollution of the twin lakes, Osmansagar and Himayatsagar, located on the outskirts of Hyderabad. It imposed a ban on construction activity within a ten-kilometer radius of these lakes.
Under the restrictions of GO 111, construction activity was prohibited in 84 villages across seven mandals surrounding Hyderabad, covering an area of 1.32 lakh acres.
Consequently, these villages have seen no development for nearly three decades, while other villages on the outskirts of the city have thrived due to the real estate boom.
By lifting GO 111 restrictions, KCR has now unlocked a substantial land bank of 1.32 lakh acres on the outskirts of the city for real estate activities.
While the Telangana government claims that this decision was made to benefit local farmers who own lands in these 86 villages and to promote the overall development of these villages in line with others on the city outskirts, it is widely known that 75 percent of the lands are not in the hands of farmers but rather owned by politicians, realtors, celebrities, industrialists, and businessmen.
These entities had previously acquired lands from farmers at lower prices, taking advantage of the belief that no one would purchase the lands due to the GO 111 restrictions.
After the TRS government came to power in Telangana in 2014 (now BRS government), Chief Minister K. Chandrashekar Rao decided to abolish GO 111.
He made an announcement to this effect in the Legislative Assembly in March of last year, and within a month, a new GO 69 was issued, lifting the GO 111 restrictions.
During this period, a significant number of BRS leaders, including ministers, MLAs, MLCs, and MPs, acquired lands in the 84 villages.
There is speculation in political circles that family members and friends of KCR, KTR, Harish Rao, Kavitha, and Santosh Rao own large portions of these lands, which will now be handed over to realtors for development.
There are widespread rumors that BRS will reap huge profits from the lifting of GO 111 in this election year and that they will receive substantial funds from realtors, which will be instrumental in financing the upcoming Assembly polls, just five months away.
KCR, who aims for a hat-trick victory in the Assembly polls scheduled for December this year, has decided to spend lavishly to secure a win at any cost.
The rumor mill suggests that KCR plans to give Rs 20 crore to each BRS candidate on behalf of the party to entice voters and secure election victory.