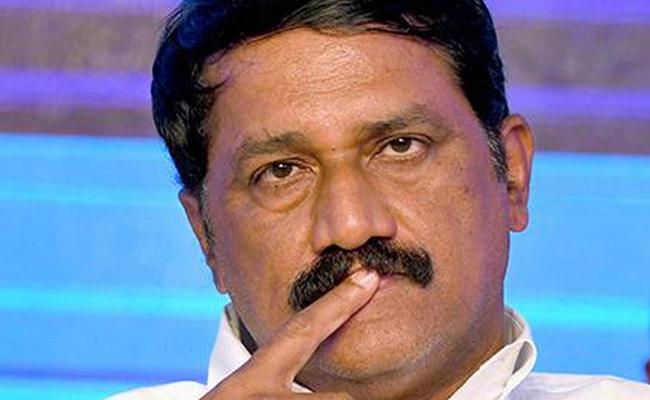 There is a saying in Hindi – na ghar ka, na ghat ka. It is used to describe people who are neither here nor there. Such people are in a state of confusion as to where they should go.
This adage aptly applies to former minister and senior Telugu Desam Party legislator from Visakhapatnam (North) Ganta Srinivasa Rao.
He has earned the reputation as a successful politician and is known for sharp political strategies.
He has hardly tasted any defeats and is known for hitting the bull's eye. He had been a role model for many other aspiring politicians. Such a successful leader is now facing a testing time in his political career.
In 2019, Ganta had won the assembly elections but his Telugu Desam Party had miserably lost at the hustings. So, he had to face a setback in his political career as well. Having tasted power all these years, he has not been feeling like a fish out of water in the TDP.
He has been making desperate attempts to get into the ruling YSR Congress party but so far, there has not been any progress in his attempts. It is learnt Ganta has been facing stiff resistance in the YSRC.
At the same time, his position in the TDP, too, is in doldrums. The TDP leadership which has been closely observing Ganta's attempts to shift loyalties to the YSRC and his lack of interest in TDP activities in Visakhapatnam, has decided to ignore him.
It was evident from the way TDP president N Chandrababu Naidu had kept Ganta and his followers at bay while constituting party committees at the constituency level.
So, Ganta is now in a fix on what his future course of action should be – should he continue in the TDP or continue to lobby for an entry into the YSRC or as a final attempt to sustain his career, jump into the BJP.