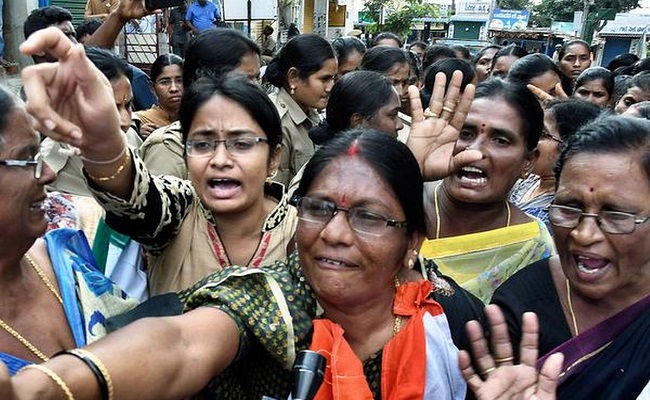 The farmers of Amaravati are continuing with their padayatra and giving them undiminished and vehement support are the TDP-pro media channels.
One thing constantly being highlighted by the supporters of the padayatra is that the farmers made a huge sacrifice by giving their lands for the proposed new capital of Amaravati. It is this aspect which begs scrutiny.
A sacrifice is made without expecting any benefits or favors in return.
What the farmers of Amaravati did was to sign a business agreement with the TDP government according to which they would be more than adequately compensated for parting with their lands.
In fact, when Chandrababu Naidu waived off agricultural loans to the tune of Rs 1 lakh for farmers across the State, Amaravati farmers got a waiver of Rs 1.5 lakh.
Besides, when TDP first announced the land pooling scheme, the majority of farmers were totally against it. But the fields of some unwilling farmers were set on fire and the miscreants have not been apprehended till date. All kinds of pressure was brought to bear on the farmers to sign the agreements.
Eventually, they had to as they could not withstand the coercive tactics of the TDP government any longer. There was no element of sacrifice here, only helplessness.
It is Chandrababu Naidu alone who is responsible for the present plight of the farmers. Not a single step of his 'Project Amaravati' was transparent or endorsed by experts or the public right from choosing the site for the new capital.
As far as the people of Andhra Pradesh are concerned, Amaravati is just like Akhanda for them. A super hit only for a certain community but pretty ordinary fare for the rest of the people.