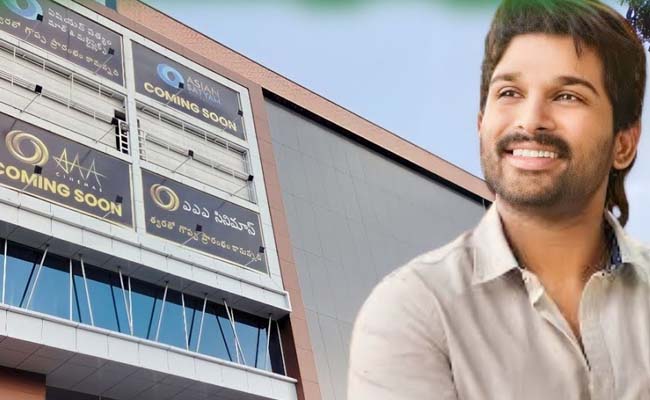 Sunil Narang, the head of Asian Cinemas, collaborated with Mahesh Babu to construct AMB Multiplex, which has become a popular attraction in Hyderabad.
Now, in partnership with Allu Arjun, the same company is raising the curtains on the Asian Allu Arjun (AAA) theater, which is expected to open in the next two to three months. It will be located in the place of the old Satyam Theatre in Ameerpet.
The new theater will feature many special amenities, including the AA Lounge, which is similar to the M Lounge in AMB. This space will not only offer luxurious seating but also entertainment. Additionally, a merchandising area selling items related to Bunny and other merchandise will be available.
The promoters are investing heavily in creating a virtual image of Allu Arjun that will react to whoever stands in front of it.
The company is also planning to install a large TV screen from Samsung that can display movies without a projector, providing excellent clarity.
Overall, Allu Arjun aims to make his mark in the theater industry, creating something beyond AMB through this new partnership.