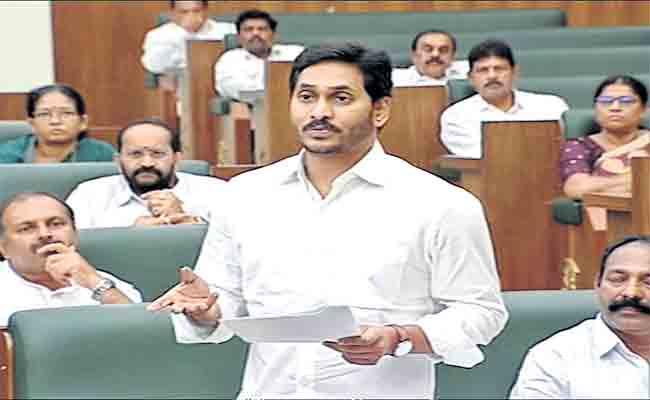 Some hasty decisions of YS Jagan Mohan Reddy are bringing disgrace to Jagan Mohan Reddy's government. The usage of words and the inability to convince the people with logical articulation is miserably lacking on the side of the YCP government.
Though they say that everything is strategic, the repeal of the decentralization bill is received by the public very badly. On the very next day, the decision against the Legislative Council was also withdrawn, raising many eyebrows.
The government has been saying that the decentralization bill was withdrawn to re-appeal with corrections. Though true, this speaks low about the inefficiency of the government in preparing bills.
On Jan 27, 2020, YS Jagan Mohan Reddy spoke, "There is no use of Legislative Council. Spending Rs 60 Cr annually on this is a mere wastage. The Council that hinders the progressive bills is not required. Everybody knows that our party is going to win a majority in Council shortly. But still, we work in people's interest. So we are dissolving the Legislative Council".
After all this he has withdrawn the dissolution bill. What explanation should he give now? He might have convincingly explained why the expenses of Rs 60 Cr per annum are justified now. People and the opposition media don't ignore such aspects. They need answers or else they troll.
There is lack of proper communication on every decision by the YS Jagan Mohan Reddy's government. The Ministers and the Secretaries should focus on the choice of words and proper communication with the people that keeps up the pride of the government. Or else people lose trust.
Usha Chowdhary
Click Here for Latest Direct-to-OTT Releases (List Updates Daily)