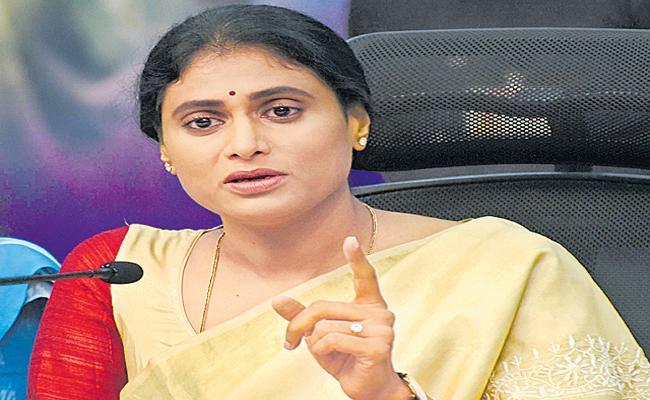 Assumptions are not enough to grow in politics. The support of family members and a few friends cannot suffice to take a stride in politics. Mere walking on roads without any strategy cannot give impetus to a political career.
Sharmila assumed that people in Telangana would blindly vote for her considering her as the daughter of YSR. She assumed that she can take advantage of the anti incumbency in the state as there is no proper face in the opposition.
At least going by this assumption, she has to understand that her core vote bank is from the Reddy community and Christians.
In the first place she has to hold her forte. But in contradiction she gave time for ABN Radha Krishna's interview earlier.
Majority of Reddy voters in AP and Telangana hate ABN channel because of its 'anti-Reddy-rule' stand ever since YSR's time.
She being the daughter of YSR gave such an importance to ABN for a little media mileage which didn't go well with her sympathizers.
In fact, she may feel that yellow media is behind her support as she has some differences with YS Jagan Mohan Reddy. Yes, the TDP allied media supports Sharmila only when she talks against Jagan Mohan Reddy but not when she points fingers on KCR.
Even in the recent NTR University name change issue, Sharmila was given little coverage as she expressed opposition to the decision of her brother YS Jagan Mohan Reddy.
The yellow media has no mission to project Sharmila as the opponent of KCR. They wish to show her only as the victim of YS Jagan's family politics.
The yellow media biggies also advised her to go to AP and fight with her brother politically instead of wasting time in Telangana, for which Sharmila reportedly gave some thought but didn't make any move.
In one line to say, Sharmila finished her political career by losing the faith of her own community in Telangana.