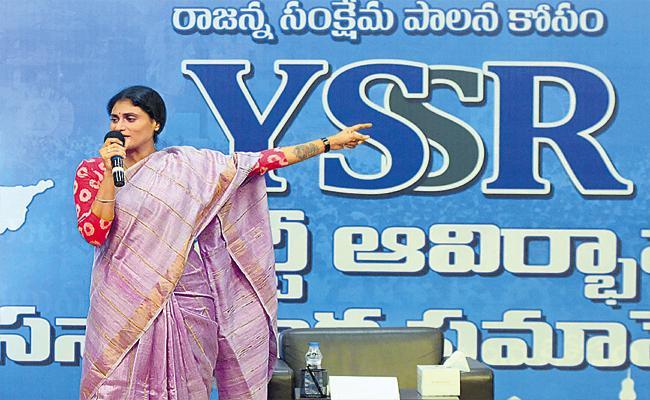 The sudden twist given by the Election Commission of India by keeping in abeyance the registration of YSR Telangana Party following a complaint has come as a rude shock to Y S Sharmila, sister of Andhra Pradesh chief minister Y S Jagan Mohan Reddy.
The Election Commission recently received a representation from one Mahabub Basha from Kadapa in Andhra Pradesh, stating that the name "YSR Telangana Party" resembles "Anna YSR Congress Party," floated by him and for which he was the president.
He complained that Sharmila's party name would create troubles for his party, which was registered as a political party in both the Telugu states. So, he requested that the EC should not register the name YSR Telangana Party.
Since there are objections raised on her party, EC asked Sharmila to drop the name "YSR Telangana Party" and suggest other names for the same.
This has left Sharmila in a quandary. She has only two options for the same: either drop the name and get a new name for her party. Since she has already gone into the people with the name YSR Telangana Party, it will be difficult for her to get a new name for the party.
The second option is to compromise with Mahabub Basha and see that he withdraws his objections. For that, she might have to shell down a lot of money.
There is also a talk that Sharmila herself might have planned the entire episode of lodging a complaint with the ECI, as she is planning to expand her party to the neighbouring Andhra Pradesh as well.
Since the present name of the party carries the Telangana tag, she cannot go with it Andhra Pradesh. So, she has to drop the name of YSR Telangana Party and rename it, so that she can have acceptability in both the states.
Let us wait and see how far this rumour is correct.