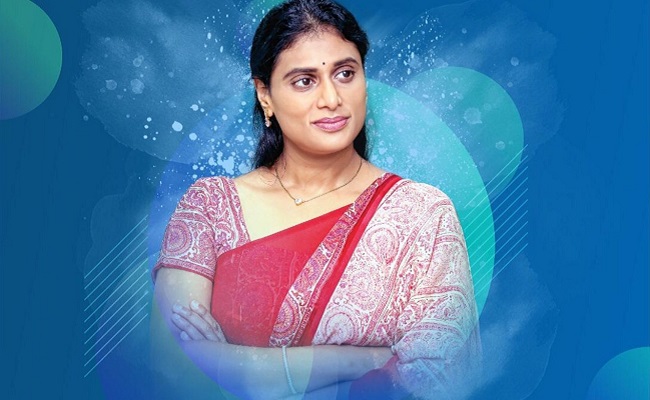 The last week's public meeting held by Y S Sharmila, daughter of former chief minister late Y S Rajasekhar Reddy, at Khammam was a massive success and generated a lot of euphoria among the public.
During her 40-minute speech, Sharmila spent nearly 30 minutes only to attack the Telangana Rashtra Samithi government and specifically targeted chief minister K Chandrasekhar Rao, while projecting her party as the only opposition to the TRS in the state.
She also made a lot of personal comments against KCR., She referred to his feudal rule, his lack of connectivity with the people and his monarchic attitude, apart from the promises he could not fulfil and the massive corruption at al levels.
What is surprising is that there has been no response from the TRS to Sharmila's comments so far. Even among the opposition, only Congress leader V Hanumantha Rao and BJP leader N V S S Prabhakar reacted to her comments.
Generally, the TRS leaders bounce back strongly whenever there is a criticism from any party against the ruling party in general and KCR in particular. They would not hesitate to threaten their rivals with dire consequences, if they uttered a word against KCR.
But so far, not a single TRS leader made any comment against Sharmila. What is more interesting is that the police are liberally giving permission to her meetings.
She got permission to take up "deeksha" at Indira Park to "wake up KCR" from slumber and force him to fill up the job vacancies.
Sharmila wants to do fasting for three days, but the police gave her permission to fast at Indira Park only for one day. The remaining two days, she might continue the protest at her residence.
Maybe, the TRS has not yet taken Sharmila and her party seriously. But she makes some impact on the people, then KCR or his men might start the counter-attack one day.
Click Here for Latest Direct-to-OTT Releases (List Updates Daily)