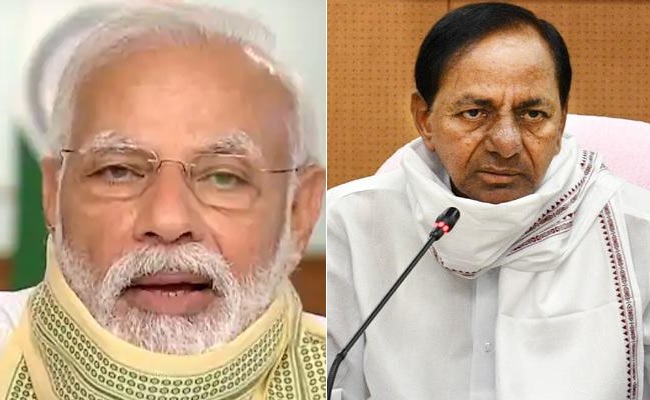 In the initial days of Coronavirus pandemic, Telangana Rashtra Samithi president and chief minister K Chandrasekhar Rao used to take it easy and make statements that it was not a serious disease but it could be cured with simple tablets.
At the official meetings and even at the first press conference, KCR did not wear any face mask. But as he realised the seriousness of the pandemic, he started talking cautiously and also wearing face masks regularly.
But now, after nearly two months of lockdown, KCR, too, is getting bored of wearing face masks.
He appears to be inspired by Prime Minister Narendra Modi, who has been covering his mouth with a shawl that he wears around his neck. In the last two addresses to the nation through television, Modi was wearing only shawl.
This has attracted KCR as well. On Friday, the Telangana chief minister, too, imitated Modi by sporting a shawl around his neck and covering his face with it whenever he was speaking.
Pictures of KCR wearing the shawl at the high-level official meeting on Corona virus surfaced in the media.
Apparently, KCR was feeling inconvenient in sporting the face mask. He thought shawl is a better option, as he can remove it from the face, whenever he wants to address the meetings.
Moreover, the chief minister seems to have realised that shawl would give him a dignified look and also a special identity!