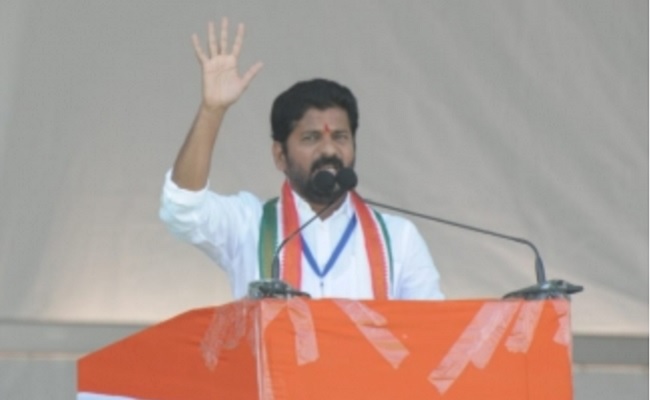 A day after joining the luncheon meeting with Telangana Rashtra Samithi president and chief minister K Chandrasekhar Rao at the latter's bungalow Pragathi Bhavan on Monday, former Congress MP and self-styled intellectual Vundavalli Arun Kumar came under heavy trolling and attack from various sections of people and parties.
All these days, Vundavalli, notwithstanding his unwarranted comments at his press conferences at regular intervals, enjoyed some respect among the people of Andhra for his firm stand against the bifurcation of combined state.
He wrote a couple of books opposing the formation of Telangana and the unscientific bifurcation. He was also a bitter critic of KCR all these days.
He even filed a petition in the court challenging the manner in which the AP Reorganisation Bill was passed and it is still pending in the court.
Vundavalli had even come out of the Congress and subsequently ruined his own political career only because of his staunch opposition to the bifurcation. Because of his commitment, even Telangana leaders admire him.
But all his credibility has gone to the winds with his meeting with KCR and his praise for the latter's leadership abilities. Vundavalli even projected KCR as a national leader who is the only person who can take on the BJP.
"It is very clear that Vundavalli has lost his credibility and has fallen into the trap of KCR. We had some soft corner towards him all these years, because he had stood by the cause of combined Andhra. Now, he has joined the KCR bandwagon," Telangana Pradesh Congress Committee president A Revanth Reddy said.
He reminded that Vundavalli had attacked former Union minister S Jaipal Reddy and former MP Ponnam Prabhakar, who had played a key role in the passage of Telangana bill.
"The former MP opposed the Telangana formation. Why is he supporting KCR now?" Revanth asked.
He wondered how Vundavalli believed that KCR was fighting against the BJP.
"If that is true, why is the BJP dodging on ordering a CBI inquiry into KCR's corruption?" the PCC chief asked.