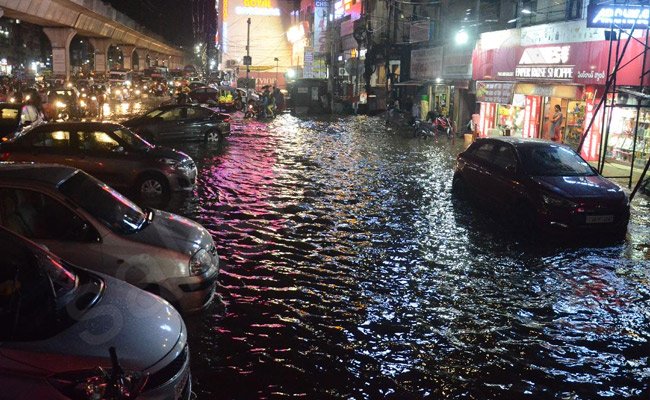 Telangana CM K Chandra Sekhara Rao has announced something very crucial that may make winning chances brighter for TRS in the coming GHMC Elections.
It is known that about 25 lakh people were affected with the recent Hyderabad floods either partially or fully.
The shock is still in the minds of many that is potential enough to show a negative impact on the TRS party in the GHMC Elections.
Many people are in fact thinking about voting for BJP only because of being not happy with the flood water management. Anti incumbency wave is very big at this juncture, in this aspect.
But yesterday along with many points KCR has announced that a master plan will be prepared and implemented for management of flood waters in Hyderabad. This responsible statement from the Chief Minister is a sigh of relief for many flood victims.
This was expected from him last month itself, but at least now as a part of the election manifesto he has announced it today.
Though it will be a mega project, it is the need of the hour for a city like Hyderabad.
There is no rule that the kind of rain that hit the city after 100 years will not be repeated for another century. It may hit again in the coming rainy season itself.
Keeping that historical rain apart, Hyderabad has been facing rain water clogs and stagnations in several parts of the city even for a small sprinkling rain.
So, the project intended is very important for the wellbeing of the city population and property.