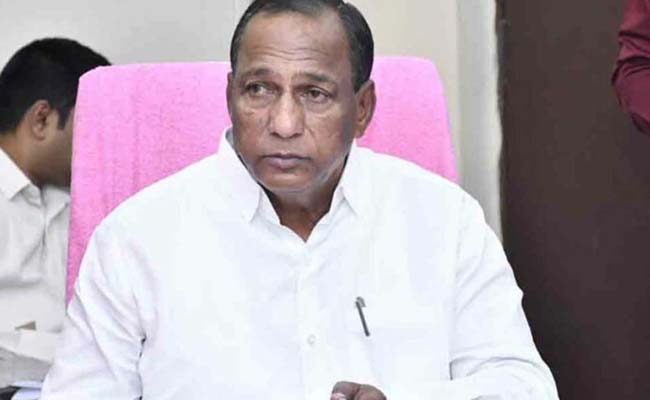 Telangana Rashtra Samithi president and chief minister K Chandrasekhar Rao is aspiring to become a "Desh ki neta" once his party is converted into Bharat Rashtra Samithi (BRS) soon and bring a "qualitative change" in the national politics by capturing power at the Centre in 2024 general elections.
Well, there is nothing wrong in nurturing such high political ambitions, though KCR has to go a long way to go to realise his dream of becoming the next Prime Minister of the country.
But first, he has to think about bringing a qualitative change in the bunch of leaders surrounding him in the state, who have virtually proved themselves big jokers.
He is able to get away in Telangana, but if he has to rule the country with such leaders from Delhi, one is sure that the country will go to dogs.
Take the case of his labour minister in Telangana Ch Malla Reddy. He has been running a chain of educational institutions, making a big money.
Right from the days of his stint in Telugu Desam Party, there have been allegations that he has mastered the art of amassing black money through various methods in his educational institutions.
The recent raids by the Income Tax department on his group of institutions are learnt to have unearthed a lot of financial irregularities. Naturally, these raids have angered him and he has started fuming and fretting at the central agencies.
Now, Malla Reddy said if KCR comes to power at the Centre in 2024, he has vowed to do away with the income tax completely.
"People can earn whatever they can and there won't be any more raids on them," he said.
He even went to the extent of saying that KCR will bring in a rule that the people could earn whatever they can and voluntarily pay tax.
He also made it clear that there won't be any raids by Central Bureau of Investigation and Enforcement Directorate to harass the industrialists and businessmen.
One can imagine the plight of the country, if KCR really comes to power at the Centre in 2024 and makes Malla Reddy as the Union finance minister.
If Malla Reddy does away with income tax and allows the people to earn whatever they can, it would be interesting to see how KCR runs the country.
Imagine a situation when there are no institutions like the CBI or ED. Financial fraudsters will have a field day in looting the public money by taking loans from banks and then default on payments; indulging in money laundering and diverting money to foreign banks. Yet, the ED won't be there to take any action!
And the chief minister wants to extend his government's welfare schemes like Rythu Bandhu scheme for the entire country.
Leaders like Malla Reddy, Jagadish Reddy, Talasani, Gangula and Errabelli will vie with another in distributing freebies among the people!