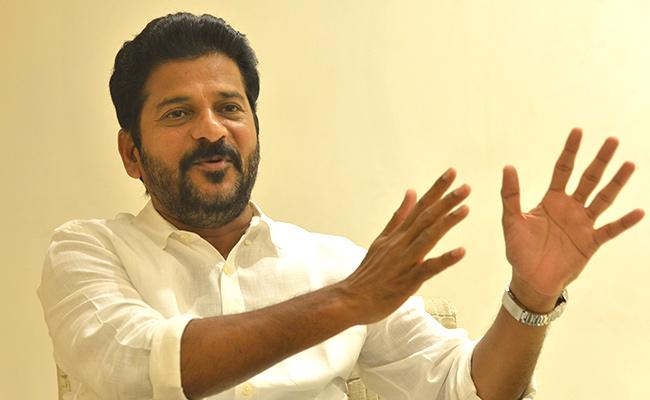 Telangana Pradesh Congress Committee president A Revanth Reddy on Tuesday brushed aside the talk that Telangana chief minister K Chandrasekhar Rao could revive his plan to form a Federal Front by bringing together all like-minded parties.
KCR is presently in Chennai to discuss with his Tamil Nadu counterpart on the formation of a federal front to pull down the Narendra Modi government.
"KCR is not in a position to even think about the third front or a Federal Front at the national level. He is now worried about his own party's future in Telangana. TRS is facing a huge resentment and soon there might be a big revolt within the ruling party," he predicted.
He said the TRS would be a non-entity at the national level after 2024 elections as the Congress party would gain power in Telangana in 2023 Assembly elections and then at the national level in 2024.
The TPCC chief said KCR's proposed Federal Front was an idea floated by Prime Minister Narendra Modi and Home Minister Amit Shah to split the anti-BJP votes. The Federal Front, if constituted, will act as a tool to damage the Congress party to divide the votes and benefit the BJP.
He said all secular parties have realised that KCR was an agent of PM Modi and nobody would ever trust him. However, he said KCR, with the support of BJP's Godi Media, might keep trying to create hype about his front at the national level.
"KCR is mixing up his religious tours with politics and political tours with religion. It is not clear whether he visited Tamil Nadu to offer prayers at temples and also pay a courtesy visit to Stalin. Since KCR has been exposed as a BJP agent, he enacted the drama of visiting temples as to find an excuse to meet the Tamil Nadu CM on the sidelines," Revanth said.