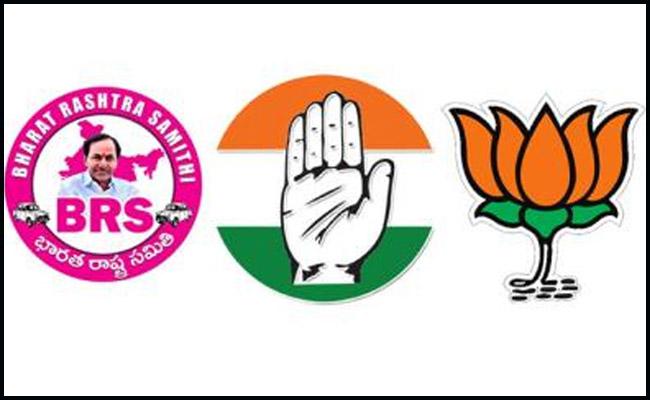 There has been a widespread opinion among the public that both BJP and BRS are hand in glove with each other. However, BJP never agrees with this but tries to show that this opinion is untrue.
So, to dispel this opinion, Modi says that both BRS and Congress are the same in terms of family rule and corruption. But in the process, he didn't emphasize much on BRS's corruption but pointed out BJP's idea to appoint a CM from the BC community. The irony is that he made this statement with a Kapu (Pawan Kalyan) and a Reddy (Kishan Reddy) on both sides.
Setting that aside, Modi didn't emphasize the BJP's schemes in the manifesto as he might have felt it would trouble BRS.
Meanwhile, BRS is playing a different card. KCR and KTR state that only a regional party can uplift the state, not national parties. They claim that Congress and BJP are the same in exploiting the states as national parties.
Araku coffee: Where taste meets tradition
One cannot forget how TRS (the old name of BRS) and MIM revealed their secret love story after the results were announced, despite appearing to have fought publicly before the election. Thus, these secret love stories are nothing new for BRS.
Finally, Congress is playing a different card. It asserts that BRS and BJP are one and the same, supporting the popular opinion discussed at the beginning of this article.
While this is the case, Pawan Kalyan is involved in a dual love story—one with BJP in Telangana elections and the other with TDP in AP elections, although BJP has not recognized TDP as its ally since 2019.
With these numerous secret love stories and hate dramas around, some voters find themselves amused, while others are left confused.
Madhunandan Akkishetty