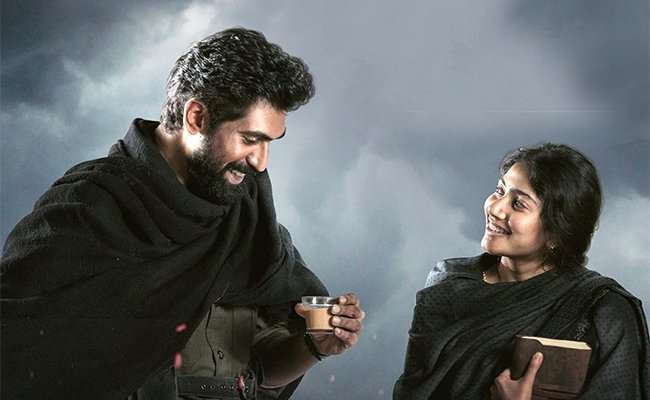 'Virataparvam' is an acclaimed film. But the collections say that the audience dumped this film. The films of this sort come very rarely but the director couldn't make it strong commercially.
This is Sai Pallavi's film. Other than her nothing appeals much in it. The power of a hero is known only when there is a strong villain. That factor is missing in this drama. The director travelled with the life of Vennela but ignored the rest of the characters.
It is not known what he wrote on the paper but the impact is not translated on to the screen. Rana's character was not established strongly. He looks blank in many scenes. Sammayya, who is the key character in giving a turning point to the story and results in Vennela's death was not registered well.
Vennela's death didn't wrench the hearts of the audience. The climax was not knitted in the way it should be.
The director totally missed using the powerful actresses like Nandita Das, Eeshwara Rao, Nivetha Pethuraj and Priyamani. Zareena Wahab was also feebly used. The main reason for this mishap in handling other characters is the director's total focus pinned on Sai Pallavi.
Sai Chand and Rahul Ramakrishna also might have given some impactful scenes. In fact Rahul Ramakrishna is registered well with his dialogues.
The songs are weak in this film. There are no haunting numbers. There's a widespread opinion that the stories based on naxals cannot pull the attention of the audience these days. But whatever is shown on screen with the right effect will have an audience.
The films don't pick up collections with facebook promotions and positive reviews. At the same time they don't die with bad reviews. The real muscle of any film is known only when it can make the audience sit in theatres with attention for two and half hours.
G R Maharshi