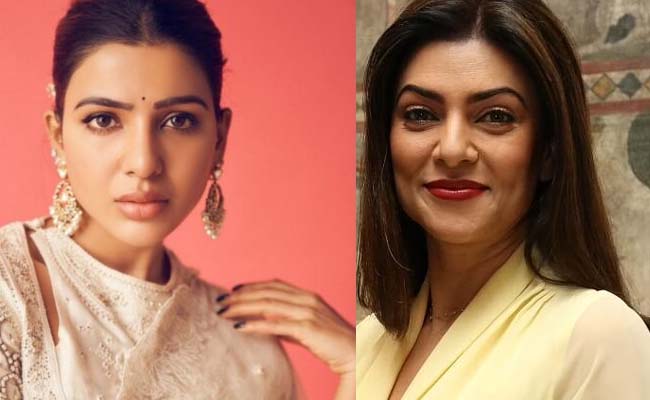 Film actresses are always prone to scornful blames from the society, especially from the male chauvinists. Whenever they get married to some rich and elite men, the society blames them that the nuptial knot is only for money. When they break up, again the same society says that it is for alimony.
Right now Sushmitha Sen is under the verbal attacks by the netizens in connection to Lalit Modi. Many blame her stating that she has been in relation with that old guy only for money and nothing else. But she is not the only one.
We can also take the example of Samantha who faced severe criticism from the netizens for getting seperated from Naga Chaitanya. Many blamed her that she shunned him only for huge alimony. But there are no evidences of any such settlements legally. She moved on for her freedom and peace of mind based on her personal reasons.
Bollywood actress Riya Chakraborthy was also blamed in connection with Sushanth Singh's suicide. She didn't love any big shot or a billionnaire. She was in love with a normal film hero. But still many blamed that she loved him only for enjoying his money and also pointed fingers on her that she is the reason for his suicide. She was also ripped off verbally during the campaign of Bihar elections.
Malaika Arora who divorced Salman Khan's brother Arbaaz Khan also faced similar insult from the netizens. They expected her to continue the relation with her husband whatever he does. But Malaika is leading her life in her own way.
It's women who are always blamed by society.
Raghav Kumar Pammi