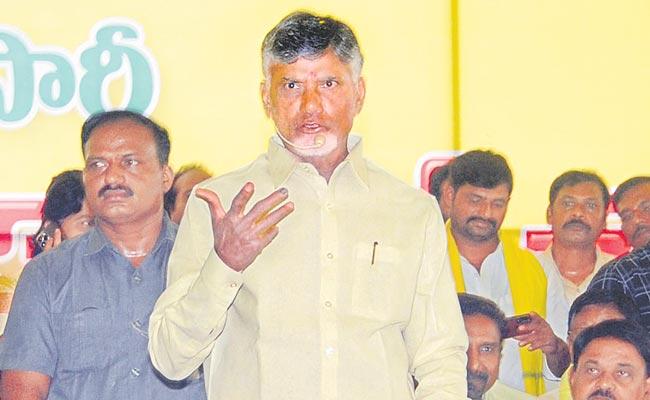 Union Minister for Tourism and Culture G Kishan Reddy had sent a letter to former chief minister and TDP supremo N Chandrababu Naidu the other day.
He communicated to Chandrababu Naidu about Prime Minister Narendra Modi's visit to Bhimavaram in West Godavari district on July 4 to unveil the bronze statue of revolutionary freedom fighter Alluri Sitarama Raju.
He also told Naidu that the 125th birth anniversary of Alluri Sitarama Raju would be celebrated in the State all through the year jointly by the Union Ministry of Tourism and Culture and AP Ministry of Tourism.
However, Kishan Reddy did not invite Chandrababu Naidu for the Bhimavaram meeting but had requested the TDP chief to depute someone to be present!
One wonders why Kishan Reddy did not invite Chandrababu Naidu himself to be present at the meeting!
The BJP leadership is going all out to see the end of the TDP by the next round of elections and its serious approach is reflected in the letter by Kishan Reddy, who is a hard-core leader of the BJP.
It is now to be seen if the TDP chief would depute any of his party leaders to attend the Bhimavaram meeting on July 4. But much to the shock Chandrababu replied to Kishan Reddy thanking for the invitation.
So, the biggest achievements of Chandrababu after 40 years of industry is not receiving a personal invitation for the above event and not being considered by the ruling or the opposition group in the matter of Presidential election.
In fact, Chandrababu might have expected the call from either the ruling party or the opposition party to support their candidate in the Presidential Election. But he received a call from neither of the groups. This is the plight of the man who boasted that he appointed Abdul Kalam as the President in the past.
While this is the case, the bigger than the biggest achievement can be attributed to Pawan Kalyan who is in a tie up with Chandrababu who is seeing the most hostile and humiliating phase in his life.
Kiran Sharma