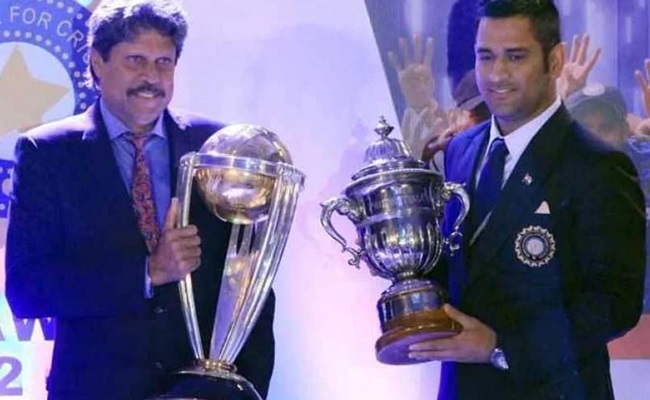 Kapil Dev and MS Dhoni, former captains of the Indian cricket teams that secured World Cup victories in 1983 and 2011 respectively, find themselves overlooked by cricket authorities, sparking criticism.
Many have condemned the omission of Kapil Dev, the leader of the 1983 World Cup-winning Indian cricket team, from the invitations to the final match against Australia.
Kapil Dev publicly acknowledged not receiving an invitation to the Finals Match, and MS Dhoni was notably absent as well.
Interestingly, the stadium was primarily dominated by Sachin Tendulkar.
Also filled with key former cricket figures from Mumbai, such as Ravi Shastri, Manjrekar, and Sunil Gavaskar as standard commentators. Their significant salaries as cricket commentators, not only in the current season but indefinitely, shed light on Mumbai's apparent dominance within the cricket authorities.
The contrast in treatment becomes evident as Kapil Dev, originally from Chandigarh, and MS Dhoni, a native of Jharkhand, appear to have their accomplishments overlooked due to not belonging to Mumbai.
This blatant injustice and regional bias are underscored by Kapil Dev's statement that he didnt receive the invite and the observable dynamics during this World Cup season. It's both lamentable and condemnable.