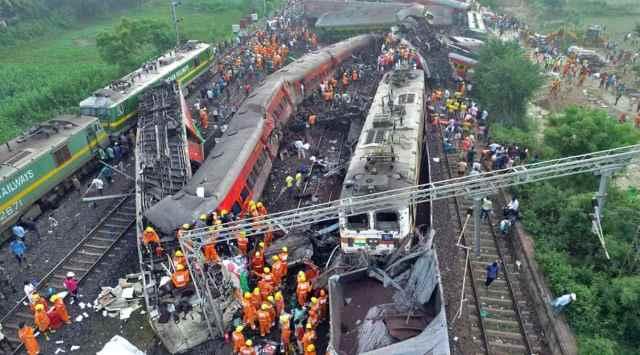 Preliminary inquiry into the Coromandel Express disaster that has killed over 280 people indicate that a human error may be behind the tragedy.
Reports indicate that the Coromandel Express was given a green signal to proceed on main line towards Chennai, but due to a human error, was sent on the loop line where a goods train was standing.
The Coromandel Express crashed into the goods train at about 130 kmph speed.
All its bogies derailed due to the impact, but 3 bogies fell on the adjacent track and hit the rear end of the Yeshwantpur-Howah Express. This collision caused the maximum damage.
According to officials and witnesses, the massive tragedy took place in a matter of minutes, between 6.50 pm and 7.10 pm.
Rescue operations continued overnight as workers and local people tried to pull out bodies and survivors from the mangled wreckage.
Visuals from the crash site showed smashed train coaches torn open and twisted train tracks.