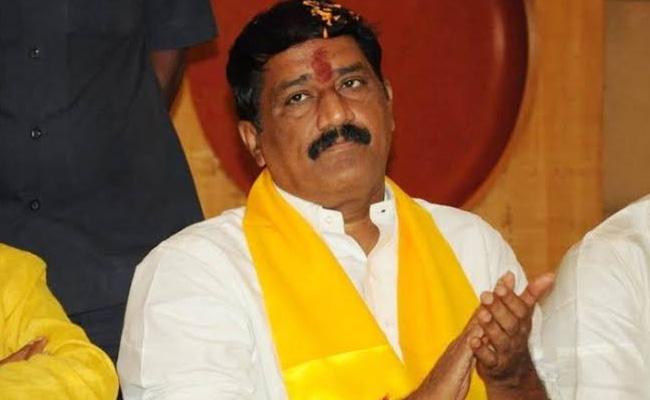 The reports that appeared in various forms of the media – print, electronic, digital and social media – that former minister and senior TDP legislator from Visakhapatnam (north) Ganta Srnivasa Rao would be defecting to the YSRCP triggered a sensation in the YSRC circles.
Apparently, Ganta has been making preparations to join the YSRC and had done extensive lobbying through senior party leaders Sajjala Ramakrishna Reddy and minister Botsa Satyanarayana, bypassing party general secretary V Vijay Sai Reddy who was made in-charge of the north coastal Andhra districts.
Enquiries with the sources close to YSRC president and chief minister Y S Jagan Mohan Reddy indicated that the reports that appeared in the media were planted by anti-Sai Reddy group in the party and Ganta himself.
However, Jagan is not said to be keen on admitting Ganta into the YSRC because his entry would result in the party getting split into groups in Visakhapatnam, at a time when the party is consolidating its hold in the north-coastal Andhra.
Sources said Botsa had been strongly lobbying for bringing in Ganta Srinivasa Rao into the party for the simple reason that he wants his powerful caste group retaining its hold on Visakhapatnam. On the other hand, Ganta is keen on joining the YSRC to protect his business interests.
However, Ganta's entry would result in emergence of new groups in YSRC in Viskhapatnam. All said and done, Ganta is a powerful leader in Visakhapatnam and has his own group of followers in the entire district including Anakapalle, Bhimili and Vizag.
On the other hand, YSRC is more or less united in the district, except among some local leaders. But if Ganta enters the YSRC, there is a possibility of groups emerging in every constituency, since along with Ganta, all his followers will jump into the YSRC. And that creates problems for the party in the local body elections.
So, it is nothing but natural that the existing leaders and cadre in the YSRC are apprehensive of the situation in the party if Ganta joins the party.
Even the MLAs who are enjoying power in the district would have to face troubles once Ganta regains his hold.
As of now, Sai Reddy has been complete hold over the party. He is a state-level leader with a complete control over the party in Visakhapatnam.
If people like Ganta join the party bypassing Sai Reddy, it would disturb the discipline in the party and lead to a lot of groupism at all levels – right from constituency level to the state-level, sources said.
CLICK HERE!! For the In Depth Updates on all the OTT Content