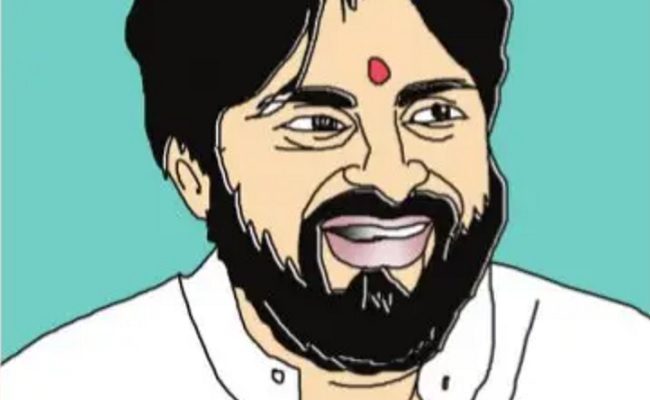 It looks as if Jana Sena chief Pawan Kalyan is in a hurry to become an MLA and enter into the Andhra Pradesh Assembly, rather than wait strategically and become the Chief Minister.
According to the sources, in his hurry to become the MLA, Pawan Kalyan is looking at the TDP to make it in 2024, even if at the cost of breaking alliance with the BJP.
Sources say that a meeting of the Kapu employees was held in Hyderabad a couple of months ago, where some senior bureaucrats have advised the Jana Sena chief to wait with the BJP's alliance to be the candidate for the position of Chief Minister.
The employees have told him that he would emerge as the Jana Sena-BJP candidate for the 2024 elections.
He would remain the strong candidate for the CM in 2029 and have chances to become the Chief Minister in the 2034 elections if he stayed consistently with the BJP, is the opinion of many in the meeting.
However, to the surprise of those employees, Pawan Kalyan told them that he would win a couple of seats if he aligned with the TDP in the 2024 elections itself, while there is no guarantee of his victory if he stayed with the BJP.
Hence, Pawan Kalyan had told them that he is more interested in entering the Assembly as MLA in 2024 than to wait for so many years with an eye on the CM's chair.
"I have not come to politics to be the CM, but to change the politics," Pawan Kalyan had reportedly told the Kapu employees brushing aside their advice to stay with the BJP in 2024 instead of going with the TDP.
The officers, some of them were senior bureaucrats, were dumb stuck on listening to Pawan Kalyan, as he was not ready to accept any advice from anyone for 2024 elections.
All that Pawan Kalyan wants is that Jagan should go out of power and Pawan should enter into the Assembly!