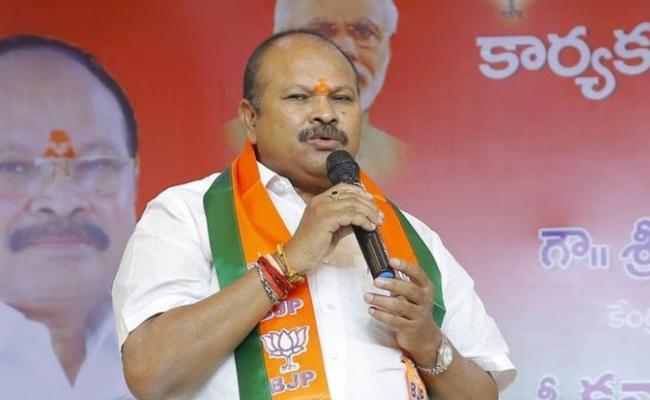 It is now more or less official. Former minister and senior Bharatiya Janata Party leader Kanna Lakshminarayana is all set to call it quits to the party and join the Jana Sena Party headed by power star Pawan Kalyan.
Kanna, who had a meeting with Jana Sena Party political affairs committee convenor Nadendla Manohar recently, is learnt to have told his followers and party colleagues that he would be quitting the BJP and join Jana Sena Party on January 26.
Interestingly, Kanna has taken the decision at a time when the BJP state executive committee is going to meet for two days at Bhimavaram on January 24 and 25, where the party is expected to take a decision on continuing the alliance with the Jana Sena Party and also its stand on the TDP.
Apparently, Kanna, the former BJP president, was given an assurance from Jana Sena Party about his position in the party.
His entry is expected to strengthen the party in Guntur district, as senior leader from the district Thota Chandrasekhar quit the party recently and joined Bharat Rashtra Samithi led by Telangana chief minister K Chandrasekhar Rao.
There were reports that state BJP president Somu Veerraju reportedly lodged a complaint with the party national leadership against Kanna, stating that the latter was making serious comments against the party damaging its image and causing embarrassment to the party leaders.
Kanna made serious comments against Veerraju for removing certain leaders appointed as district BJP presidents during the former's regime. He alleged that Veerraju was taking unilateral decisions without consulting anybody.
Kanna also alleged that Veerraju was hand in glove with the YSR Congress party leaders and ignoring alliance with Pawan Kalyan.
He did not get the invitation for the BJP national executive committee meetings held in Delhi on January 16 and 17 and that had more or less sealed the fate of Kanna in the party.