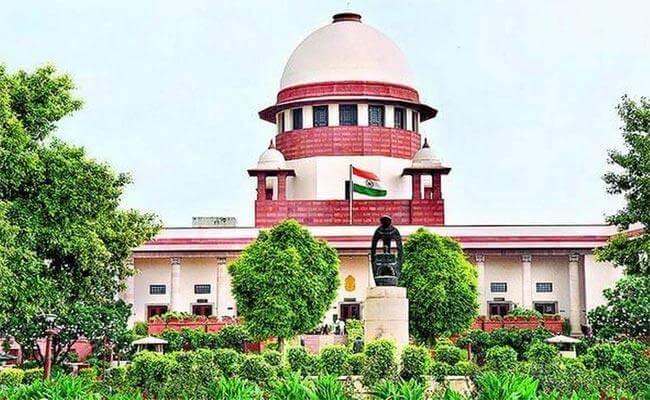 Even as the Narendra Modi government at the Centre repeatedly rejected the demand of the Telangana and Andhra Pradesh governments to increase the number of assembly seats in their respective states, the issue has now gone to the Supreme Court on Monday.
The Supreme Court admitted a writ petition filed by former Osmania University professor K Purushotham Reddy, seeking direction to the Centre to implement the provision in the AP Reorganisation Act, 2014, to increase the number of Assembly seats in Telangana from 119 to 153 and in Andhra Pradesh from 175 to 225.
The SC ordered that notices be issued to the Centre, Election Commission of India and the two state governments of Telangana and AP. The matter is posted for further hearing on September 29.
Prof Reddy filed the petition after the Centre went ahead to notify on May 5 the order of the delimitation commission set up in 2020 to increase the number of assembly seats in Jammu and Kashmir from 83 to 90.
In the past, the Centre cited that the provision in Section 26 of the AP Reorganisation Act to increase seats in the Telugu states was subject to the provisions of Article 170 of the Constitution to take up readjustment of seats only after the first census after 2031.
Going by the Centre's argument, the delimitation process in J&K is in violation of Constitutional and statuary provisions and elections in J&K will have to be held on the basis of the existing assembly constituencies.
But if the Centre has to defend its decision with regard to the J&K by making necessary Constitutional and statutory amendments, the same rule will have to be applied to the Telugu states and the Centre has to increase the number of assembly seats, Reddy argued.