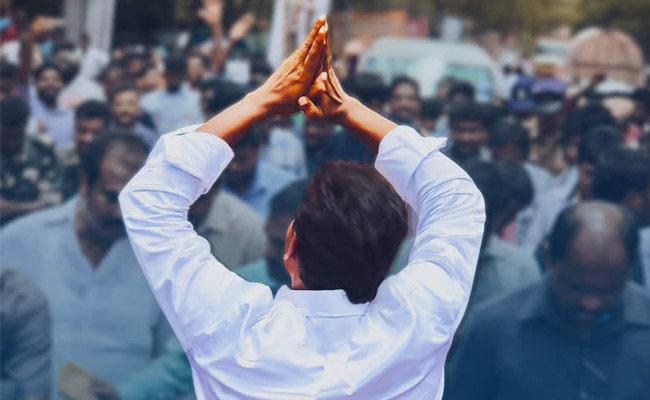 YS Jaganmohan Reddy's victory in the last elections was historical and unprecedented. Many people have predicted that Jagan's party is going to win the elections but no one has imagined that YCP would sweep the elections by crushing the TDP to bare minimum seats.
Even the YCP leaders estimated that they would win around 121 assembly seats but they were shocked with the huge 151 seats. YCP had won 22 MP seats out of 25 and a very few leaders would have imagined that number.
Jagan started showing his mark right from the cabinet formation. We can say that it is revolutionary to accommodate 5 Deputy CMs in the cabinet and he made sure that all the Deputy CMs representing different sections of the society. He has handed them different ministries.
He went on to appoint many advisors to the government with an intention to utilize their valuable experience for the welfare & deveLopment of AP. Not just the deputy CMs but the number of advisors was also a record.
He has introduced unprecedented welfare schemes by keeping his poll promises to the voters. No one ever thought of this kind of welfare schemes will be introduced in AP. In spite of financial crisis, Jagan fulfilled all the promises to the maximum extent possible.
Opposition resorted to cheap criticism on these welfare schemes and they heckled YCP about the financial situation of AP. They have criticized Jagan where would he bring money to implement these schemes. But so far he is keeping up his promises.
Much to the shock of his detractors Jagan is implementing all the welfare schemes. Especially, the Nava Ratnalu that covers 9 large scale welfare programs, winning praise from all quarters.
Gradual prohibition of liquor is one incredible thing that he is doing. All these years the widely prevailing opinion is that any state cannot run without excise income. But Jagan seems to be in the mood of proving something against to that popular opinion in the worst financial crisis the government is facing irrespective of covid pandemic. If he proves, he will be hailed in National Level. Because, even the earlier Chief Ministers like NTR have attempted on prohibition but failed.
Rythu Bharosa is the biggest thing that Jagan is doing now. When asked about this, Bharat, a person who deals in providing agricultural tools to farmers said, "Initially I thought it was just a point in manifesto but will not be implemented with commitment. But the way he is going ahead with Rythu Bharosa centers is marvelous. If the farmers don't get the Minimum Selling Price in market, the government is going ahead to the extent of buying the crop. Apart from this, farmers are being taught with the latest technology. I firmly believe no farmer in AP will commit suicide down the line Rythu Bharosa is the total game changer in my opinion that no previous government could achieve".
On the flip side, what amazes or irks many is Jagan's ability or audacity in showing his mark in administration that no one can influence of detract him from his decisions. The political situation is also an advantage for him. TDP has become irrelevant. BJP is non existent. Congress is dead. Left parties are insignificant.
The only hurdle he has been facing is judiciary. He has to keep strong men in his legal advisory. After all, judgements come based on the power of argument and evidences. That is the job of efficient lawyers.
Many crucial decisions by Jagan were thwarted by court orders in the matters like The English medium in schools, Capital Shifting, Land Acquisitions, Irrigation issues, Power reforms etc. It is shocking to see almost 60 orders from the High Court are against Jagan.
Even the cases relating to Jasthi Eeshwara Prasad, AB Venkateswara Rao and Doctor Sudhakar also didn't go well with Jagan. Handing over Sudhakar's case to CBI is something surprising. But still, the vote bank seems to be intact though a section of media is highlighting the AP Government vs High Court issues.
When asked about the opinion on the one year rule of YS Jagan as the CM of AP, Mary Martin, a software professional from Vizag shared, "He seems to be focussing more on welfare but not development. Had there been considerable foreign investments and more employment generation in big way, I would have given 100 points".
To sum up, Jagan's rule has bagged brownie points with respect to the welfare schemes and perseverance to keep up the promises in manifesto. But as it steps into the second year, the focus on development seems to be the need of the hour.