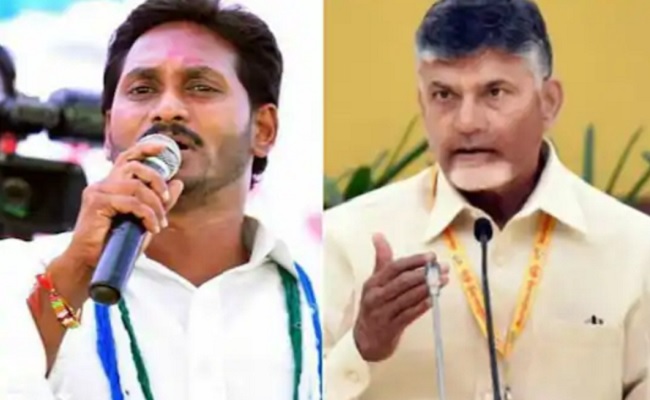 Andhra Pradesh CM Y S Jagan Mohan Reddy's approach is quite different in politics. He doesn't give much preference to promotions for his activities.
He believes in doing his work well and fulfilling the responsibility given to him by the people and he thinks that his actions speak for him. But he followed Chandrababu in the programme of launching 108, 104 vehicles. In a way, he has overtaken Chandrababu.
He gathered all the 108, 104 vehicles at one place in Vijayawada and organized a huge rally.
He has made special arrangements to take the visuals and images and made sure that the updates reached media and achieved good promotion to the programme.
This is the first time Jagan has taken up a programme in such a manner after coming to power. Jagan has launched several big schemes till now but he has done them silently without any promotion activity. But it seems he has changed his style now.
He must have felt that he should promote his welfare schemes well rather than just implementing them without any buzz.
We do not know who is behind the change in Jagan's approach but it has made the anti-followers in thinking mode regarding his welfare schemes.
It seems his experience at Krishna Varadhi, Godavari Road Cum Rail Bridge experiments during his Padayatra must have worked for him.
If he increases the dose of promotions and forgets the implementation then it is objectionable, but there is nothing wrong in projecting what he is genuinely doing for the people.
The response he got for the programme is a positive indication.
CLICK HERE!! For the In Depth Updates on all the OTT Content