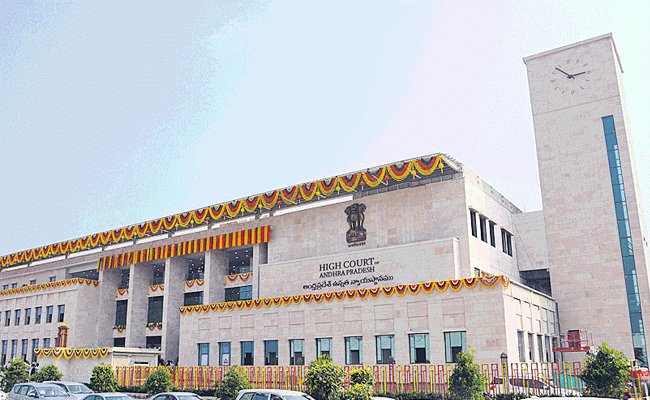 A day after Andhra Pradesh director general of police Gautam Sawang denied permission to the farmers of Amaravati to take out padayatra to Tirupati, the state high court gave them the green signal to go ahead with their programme.
The high court took up a lunch motion petition filed by senior lawyer E V Lakshminarayana representing Amaravati Joint Action Committee (JAC) challenging the DGP orders. The JAC lawyer said the reasons cited by the DGP lacked proper reasoning.
The government's counsel argued that no permission should be given to the "Nyayasthanam to Devasthanam" padayatra by Amaravati farmers as it would lead to law and order issues.
He expressed apprehension that there might be stone pelting on the padayatra all along their way to Tirupati.
However, Lakshminarayana said the farmers would take out the padayatra very peacefully and would not get provoked at all. The high court agreed with his argument and granted conditional permission to the padayatra.
The farmers proposed to take out the "padayatra" from Thulluru to Tirupati starting from November 1 to highlight the demand for continuing the capital city at Amaravati.
It would end on December 17, the day when Jagan made the announcement in the state assembly on three capitals two years ago.
Farmers who gave their lands for the capital Amaravati have been opposing the YSRC government's decision to trifurcate the capital. They have been protesting the decision since December 2019 and have now announced a 'mahapadyatra'.
The yatra would cover over 400 kilo meters. Politicians, farmers, farm labourers, civil society leaders and others would undertake the padayatra to Tirupati.