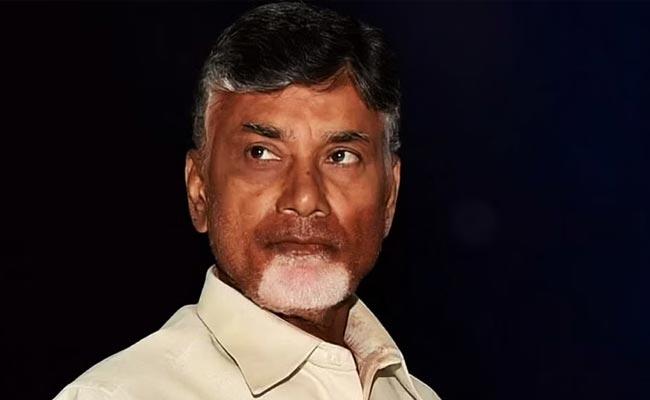 Currently, Chandrababu Naidu is in custody at Rajahmundry Central Jail, facing allegations related to the Skill Development Scam.
Additionally, he is now facing accusations in the Fiber Grid Scam.
Here's a breakdown of the key details about the Fiber Grid Scam and its current status:
Fiber Grid Scam - Involvement of Chandrababu Naidu:
- Chandrababu Naidu, the former Chief Minister at the time, had held the portfolio of the Energy, Infrastructure, and Investment Department.
- He personally advocated for the execution of the fiber net project under the Energy I&I Department, rather than the IT Department.
- He played a role in appointing Vemuri Harikrishna Prasad to the Governing Council-Governance Authority, despite Prasad's criminal background.
- Chandrababu Naidu approved estimates for the fiber net project without considering the absence of a market survey or established standards.
He pressured senior government officials to:
a) Include Vemuri Harikrishna Prasad in various tender evaluation committees.
b) Reverse the government's previous blacklisting of M/s Terasoftware.
c) Ultimately award the tender to M/s Terasoftware, silencing objections from other bidders like M/s Pace Power.
d) He also replaced officers involved in the tender process with more compliant individuals.
Concerns regarding irregularities in the tender process and conflicts of interest involving Vemuru Harikrishna Prasad and Tera Software Pvt Ltd were raised in the Legislative Assembly. However, Chandrababu Naidu denied the allegations and took no action to address the issue.
Quantum of Loss to Government Exchequer:
The Fiber Grid Scam involved manipulating the tender process to allocate the Phase-1 work order for the A.P. Fibernet Project, amounting to Rs 330 Crores, to a favored company by violating rules and manipulating the process. This resulted in significant losses to the government:
- Irregularities persisted from the tender allotment to project completion, causing substantial losses to the government.
- The use of substandard materials, rule violations, and deviations from specifications in the Request for Proposal (RFP) rendered nearly 80% of the optic fiber cable capacity unusable.
- This led to a permanent loss to the AP Fibernet's lifespan, amounting to approximately Rs. 114 Crores in government exchequer losses.
- Further losses are anticipated due to expensive maintenance and operation, as well as revenue losses from the 80% unusable optic fiber.
Other Accused:
Apart from Chandrababu Naidu, other accused individuals in the Fiber Grid Scam include:
- Vemuri Harikrishna Prasad, Managing Director of NET INDIA, Jubilee Hills, Hyderabad, and a member of various governing bodies.
- Koganti Sambasiva Rao, formerly associated with INCAP and APSFL, presently working with South Central Railway, Secunderabad, and others.
Present Stage of the Case:
As of September 19, 2023:
- A memo has been submitted to the Hon'ble ACB court, naming Chandrababu Naidu as an accused (A-25) in the Fiber Grid Scam.
- A petition has also been submitted to the Hon'ble court requesting a Prisoner Transit warrant, as Chandrababu Naidu is currently in Judicial custody at Central Prison, Rajahmundry.