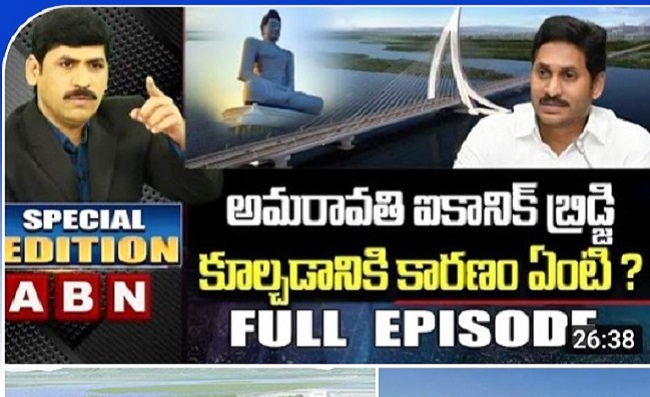 Iconic is the word used for something popular. Generally iconic buildings or structures widely visited and popularly discussed.
But how many Telugus know that there is an iconic bridge in Amaravathi. Yes, it has come to discussion out of the blue. Above that the structure was already demolished much before building it.
"What is the reason to demolish Amaravathi's Iconic Bridge?"- this is a thumbnail heading given to a video by the pro-TDP youtube channel. How can something that was never built can be demolished?
Out of many hallucinations and illusions spread as news by this famous media channel, this one stands truly iconic.
As Dileep Kalyan Sunkara rightly said, the target audiences and readers for this above-mentioned media house are the illiterates, uninformed and the gullible population.