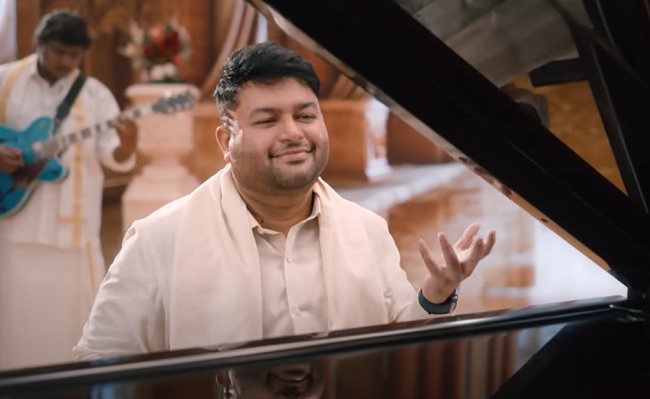 The unit of 'Sarkaru Vaari Paata' celebrated a party for an unknown reason. Many are assuming that the party is on the occasion of the successful release of the film.
All the celebrities who have close association with Mythri Movie Makers have attended the party. As usual Trivikram didn't make up for the party as he didn't get the invitation. Meher Ramesh is anyway a special guest from the side of Mahesh Babu.
Everything is fine but S Thaman is not seen at the party. He is the chief technician who helped the film get the required hype with his song 'Kalavathy..'.
He has been living in Hyderabad these days except on Saturday and Sunday. There is no clue why he didn't attend when the party was on Friday. Some say that he might have been already in Chennai by that time.
It's ok if he is in Chennai. But there is also a reason for his absence in the party if he is in Hyderabad. There is a comment that his background score for the film is not up to the mark. Many are trolling on this aspect. There is some trolling on 'Ma Ma Mahesha' song as well.
So, some say that he might have got disappointed with all this and so not in mood to celebrate.