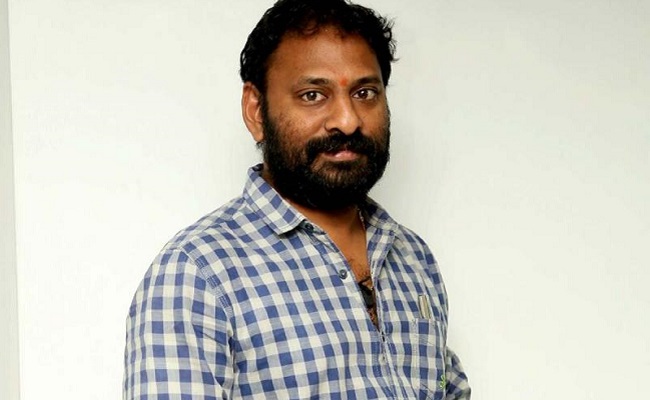 Director Srikanth Addala made a mark for himself on the audience with films like Kotha Bangaru Lokam, Mukundha, and Seethamma Vaakitlo Sirimalle Chettu.
After a gap after his last film, Brahmotsvam, he is coming back with Victory Venkatesh's Narappa which is releasing on Amazon on the 20th of this month.
Greatandhra.com chitchat with Srikanth Addala on this occasion.
It's been a long time since we saw you and your film.
Yes, but as some film dialogue. I did not take the gap, it has come.
Narappa is a different film from your regular films. Did you choose it? or you were asked to do it?
I chose to do it. I saw Asuran and I felt it is a commercial package with all kinds of ingredients. I came to know Suresh Babu got the rights and asked him for the chance. After some discussion, he said Okay and I came on board.
For us, Srikanth Addala's films are about the Mamakaram, Nudikaram, and Vetakaram of Godavari districts. But in Narappa trailer, you will see swords, blood, and similar things.
Yes, it is not like the films I did in the past. A light boy on the set mentioned the same but another guy replied this is his Original and it has come out now.
How did Asuran change into Narappa?
No major changes were made. Such scripts should not be overdone. Nothing more was done except minor changes. Venkatesh gave life to the script.
What are the plus points for Narappa other than script and Venky?
The film manages to entertain as a whole. This is not like an art film. Only the backdrop is a bit raw and dry.
Saw a FB post recently which says it is not right for Srikanth Addala who portrayed Godavari districts as an abode of love and affection to show Rayalaseema as a place of caste disparities and oppression. Your comments?
There is nothing like that. The locations of the original are found in Rayalaseema. So, we have locked Anantapur. We did not make in Godavari districts since the locations are green there.
Such an atmosphere is also found in Telangana. Why you did not try there?
We have finalized this location seeing everything.
But as far as I know, there have never been incidents in Rayalaseema like the one that took place in the Coastal Andhra that would go down in history as atrocities and oppression.
We didn't think that far. We just looked up the locations and decided to set the film there. Sorry if this has offended anyone.
Your films are known for subtle humor. Is there a chance for that in this movie?
Nope. There is no such possibility here. It is all about a good message.
Brahmotsavam made you sit idle for a big time. Did you realize where it went wrong?
There is nothing to think much about. A film fails when the script is not good. Sometimes we do thinking of something but end up doing something. It has happened with Brahmotsavam. Its been five years. We have to move on and a post-mortem is unnecessary now. I missed a big opportunity given by Mahesh Babu.
You are supposed to do a film for Geetha Arts.
It is happening after Narappa. 'Annai' is the title. It is a massive action movie. It is also a trilogy..we will do it in three parts.
Who is the hero?
It has not been decided yet.
Is that your mark movie?
No, it is a huge action movie set in the Guntur area backdrop.
Many directors are starting their own banners for OTT or for short films. Are you planning anything?
I am starting Srikanth Creations. I have an idea to do good and small subjects with those who have worked with me. Among them, you can find my style of Godavari affairs that you like.
Click Here for Latest Direct-to-OTT Releases (List Updates Daily)