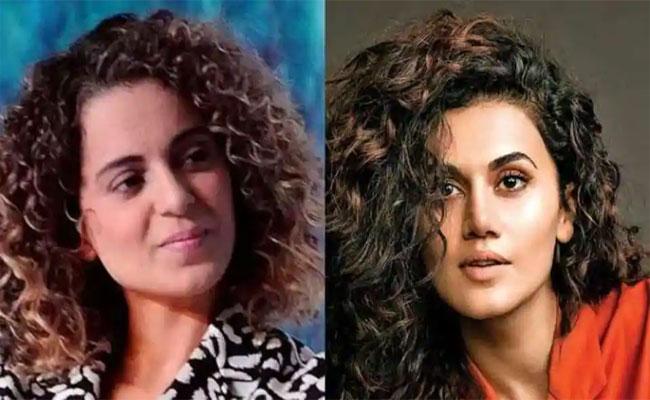 Bollywood actor Kangana Ranaut is known for her carefree talk. She never minces her words while speaking on something.
She has recently made harsh comments on Taapsee Pannu and Swara Bhaskar during the Republic TV interview that they are 'B-grade actresses'.
She said these actresses couldn't raise above despite getting support from Karan Johar.
Needless to say, 'B-grade actresses' remark did not go well with Taapsee. She is known for her quick and witty responses replied to the comment without mentioning Kangana's name.
She tweeted, "Maine suna class 12th n 10th ke result ke baad humaara result bhi aa gaya hai! Humaara grade system ab official hai? Abhi tak toh number system pe value decide hoti thi na #MaLifeMaRulesMaSh*tMaPot"(I heard that after classes 12 and 10, our results are also out! Are we officially following the grade system too? We were given grading in numbers right?).
The fight between Kangana and Taapsee is not new. Kangana's sister Rangoli Chandel had commented earlier that Taapsee is a 'sasti copy'(cheap copy) of Kangana.
At that time, Taaspee gave a retort, "I did not know that she has a patent on curly hair because I was born with curly hair, and my parents are responsible for that."