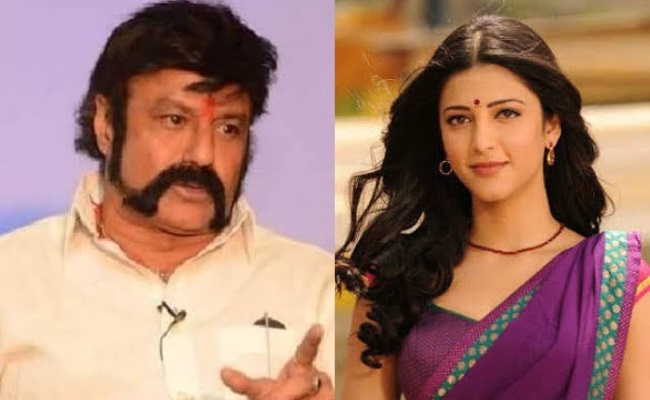 Heroines are smart enough in accepting and rejecting the offers. Recently Shruthi Hasan softly rejected the opportunity to act beside Balakrishna.
It is known that a film is being made in the combination of Balakrishna and Malineni Gopichand. This director has Shruthi Hasan sentiment. He wishes to place her in the film by hook or crook.
He approached her and narrated the story. But she denied stating that she cannot act beside a senior hero like Balakrishna at this juncture of her career.
She is acting beside Prabhas in Salaar. So she felt that pairing up with an aged hero may affect her career. But not to disappoint Gopichand Malineni she agreed to act in a guest role in the film to fulfil his sentiment.
It is difficult for Balakrishna to get a star heroine beside him. The actress like Nayantara may pair up with him again taking double the remuneration, but the young star heroines don't dare to pair up.